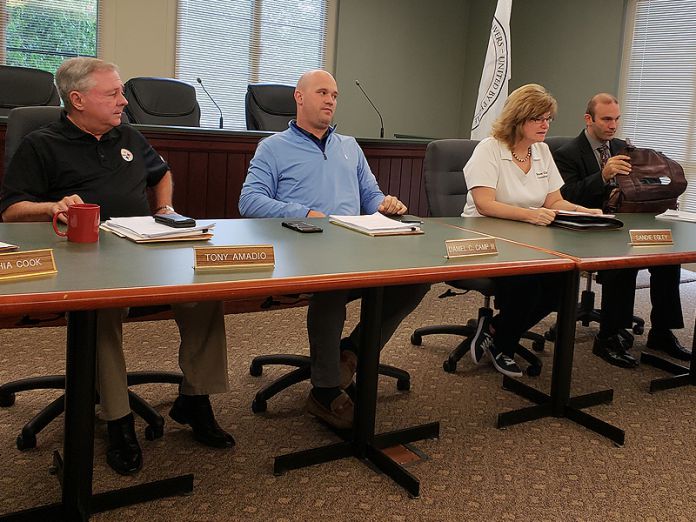 The Beaver County Board of Commissioners ended the formal portion of their worksession today without divulging or discussing the names of individuals being considered for a contract to serve as attorney for Children and Youth Services. BeaverCountian.com challenged the Board for its lack of transparency, eventually leading Commissioners to disclose the names publicly and then engage in a discussion which shed light on the issues involved and divisions between Commissioners.
As BeaverCountian.com published yesterday, among the names under consideration is that of former county solicitor Joseph Askar, who has been a repeated subject of controversy within the Board. The county had not officially released any of the names of those who applied for the contract, with the list becoming public only as the result of investigative reporting this week by BeaverCountian.com.
The voices heard on the recording begin with the Beaver Countian's John Paul asking a question of the Board during a public comments portion of the meeting, followed by Commissioner Dan Camp, Commissioner Sandie Egley and then Solicitor Garen Fedeles. County CYS Director Dayna Revay is the second woman's voice on the recording. Also heard is county resident Carl Hughes, who offered his own perspective of several issues before the Board.
As is his common practice, Commissioner Tony Amadio remained largely silent and did not substantively contribute to the public discussion.
Listen To The Discussion Unfold (approximately 12:35):