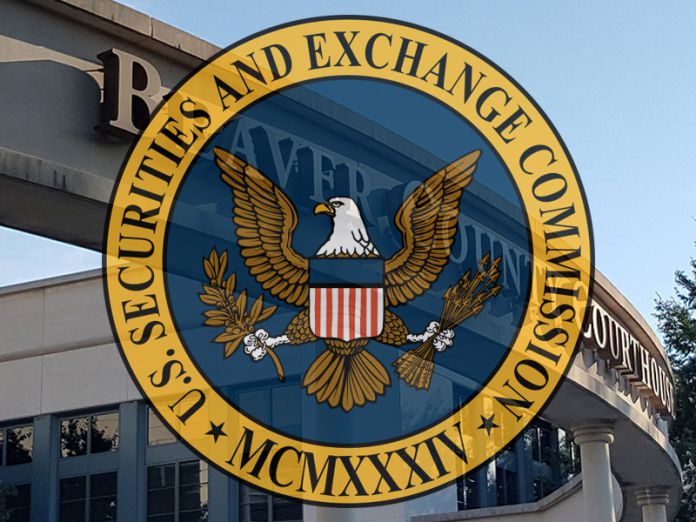 Investigators with the United States Securities and Exchange Commission (SEC) have subpoenaed records from the Beaver County Employees' Retirement Fund. The subpoena is said to be part of a broader investigation into Vescio Asset Management, one of the companies who manages investments for the county's pension fund, along with that company's broker dealer, Bryan Funding.
BeaverCountian.com obtained a copy of the SEC subpoena from a confidential source, which was issued to Beaver County Chief Solicitor Garen Fedeles on September 17 and required the production of a host of documents by October 1. Fedeles advised the pension board members about the subpoena during a private executive session held Tuesday of last week.
The subpoena compelled the county to produce 15 enumerated categories of records created or concerning a period of January 1, 2012 to the present day. Among the items sought included account statements, agreements, performance reports, and portfolio reviews provided by Bryan Funding and/or Vescio Asset Management. Additional records subpoenaed by the SEC include correspondence, notes, memoranda, records of conversations, emails, instance messages, voicemails, and text messages with the firms.
William Vescio, President of Vescio Asset Management, told BeaverCountian.com that the subpoena received by Beaver County is similar to one sent to many of his company's other municipal clients.
"There is kind of a miscommunication between what the SEC thinks and what we actually do," said Vescio, who explained he believes the investigation centers around the various ways his company bills its clients. "In some you are advising and charging a fee, in others you are brokering and not charging a fee because you're making commission off the fund instead."
Vescio said he thinks the SEC is working to make sure he is not in effect double-billing clients, by charging both an advising fee and making a commission off of investments, which he insisted is not the case.
A letter accompanying the subpoena, issued by senior counsel at the SEC's Division of Enforcement, described the agency's investigation as a "fact-finding inquiry," and stressed that no negative inferences should be made by the county:
"We are trying to determine whether there have been any violations of the federal securities laws. The investigation and the subpoena do not mean that we have concluded that your client or anyone else has violated the law. Also, the investigation does not mean that we have a negative opinion of any person, entity or security."
"I manage a small portion of (the Beaver County Employee's Pension Fund)," said Vescio. "There are no securities laws being broken."
Vescio repeatedly told BeaverCountian.com that the investigation "has nothing to do with Beaver County at all."
But other items sought by federal investigators appear to be more broad in nature, including, "All bids, proposals, solicitations or offers to provide financial services received from any investment adviser, money manager, or broker dealer at any time relating to brokerage services and/or investment management services to be performed on behalf of the Beaver County Employees' Retirement Fund."
The SEC also demanded, "for all board meetings of the Beaver County Employees' Retirement Fund, provide all agendas, minutes of meetings, and all materials provided to board members in conjunction with the meetings," along with, "a list of all members of the board of the Beaver County Employees' Retirement Fund, including names, titles, and dates of service."
The county's pension board is comprised of the three county commissioners along with the county treasurer and controller, as mandated by state law.
Notably, investigators also wanted information about the due diligence undertaken by board members when considering proposals by the firms in question, "or any other investment adviser, money manager, or broker dealer at any time relating to brokerage services and/or investment advisory services to be performed on behalf of the Beaver County Employees' Retirement Fund."
Vescio said the SEC inquiry into his company has been ongoing since June.
"It's kind of frustrating. They didn't have time to even investigate, so they wanted me to sign a 5 year agreement to toll (the period they have to investigate) longer … When we told them we weren't signing it, they got pissed off and started subpoenaing the solicitors of the counties I manage for without us even knowing it."
Vescio told BeaverCountian.com that he is being interviewed by the SEC at the end of this month, and it is his hope their investigation will wrap up soon after.
"On October 29th they're flying me out there to answer their stupid questions … I think they are going to ask a billion questions to find out that I am an advisor with some clients and brokerage with others … There really is nothing to this. It is really frustrating, it is costing me legal fees, but I want to make my name clear."
William Vescio is the younger brother of Frank Vescio, who sits on several of Center Township's municipal boards. According to records maintained by the Beaver County Elections Bureau, Frank also serves as Treasurer of Beaver County Commissioner Tony Amadio's campaign committee.