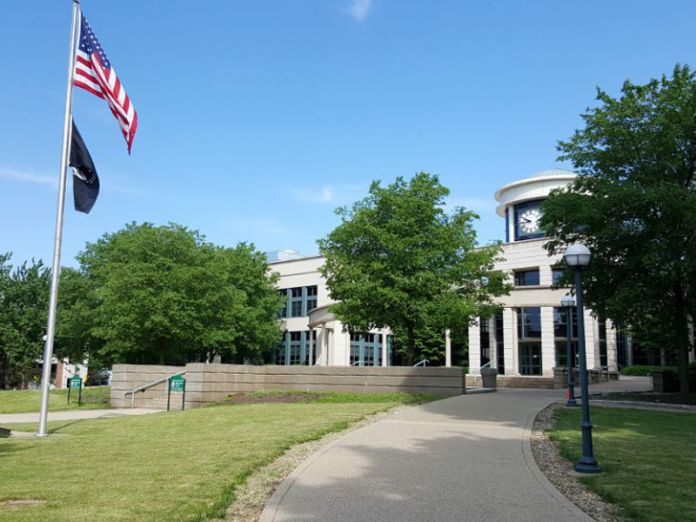 Several Beaver County detectives and sheriff's deputies were among the highest paid employees in county government again last year, a payroll analysis by BeaverCountian.com has revealed.
The findings for 2017 are similar to those for 2016 that were published by the Beaver Countian last year.
BeaverCountian.com formatted and analyzed county payroll records obtained from the county. The figures analyzed are not annual base salaries for the employees' positions, but instead show actual gross earnings paid by the county to each employee for 2017, including overtime compensation and other payments. Employees who started working in their positions after the first of last year may show wages below their annual salaries. Payments for some employees' wages may include monies paid from sources other than the county's General Fund, such as from state subsidies, forfeiture funds, and grants.
The wage figures do not include the cost of any fringe benefits, such as healthcare, provided to the employees.
The county's top earning employee in 2017 was District Attorney David Lozier who made $176,299.96. The salary for the county district attorney is mandated by state law based on salaries earned by Common Pleas Judges, who are employees of the state. Following Lozier was former Financial Administrator Ricardo Luckow at $120,002.95.
County Detective Robert Chamberlain ($117,357.72) was the third highest paid county employee. Commissioners are currently considering whether to eliminate or reduce the Detectives Bureau and have Pennsylvania State Police handle major investigations in the county as part of a cost-savings measure proposed by outside analysts. Four of the top 10 highest paid employees in 2017 were county detectives.
Steven Montani was the highest paid sheriff's deputy at $95,130.43, making him number 9 on the top 10 list.
A searchable database of all county employees is being made available by BeaverCountian.com below:
| wdt_ID | Department | Name | Wages |
| --- | --- | --- | --- |
| 1 | Commissioners | AMADIO, ANTHONY H | 69,403.33 |
| 2 | Commissioners | CALTURY, ANTHONY | 48,001.01 |
| 3 | Commissioners | CAMP, DANIEL III | 69,403.33 |
| 4 | Commissioners | Cook, Cynthia L | 32,364.81 |
| 5 | Commissioners | EGLEY, SANDIE | 72,430.55 |
| 6 | Commissioners | Long, Nicole M | 30,093.05 |
| 7 | Commissioners | LUCKOW, RICARDO | 120,002.95 |
| 8 | Commissioners | RICHARDS, JULIE L | 27,502.98 |
| 9 | Commissioners | STEWART, KARIN L | 18,355.42 |
| 10 | Controller | CALHOON, WILLIAM M | 64,262.30 |