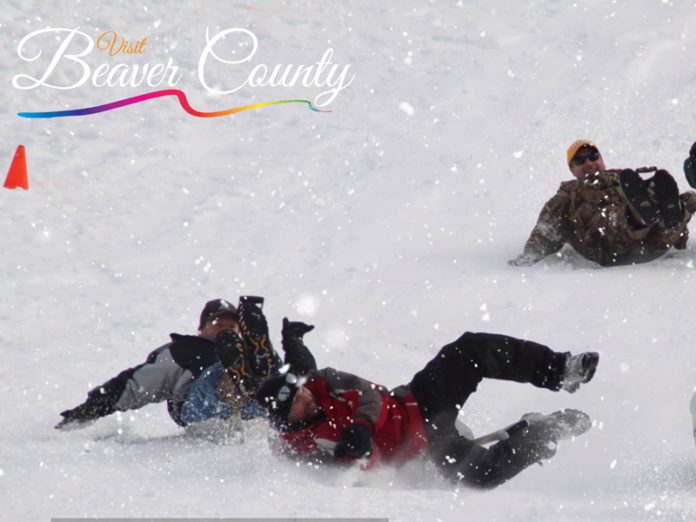 The Beaver County Recreation & Tourism Department has asked county commissioners for permission to spend $150,000 this year to advertise its website on tv, and another $10,000 to have additional animated images created for the newly relaunched page.
At the same time, emails obtained by BeaverCountian.com show staff of the department have been attempting to shut down free efforts by members of the community to promote local happenings.
County commissioners are now expressing skepticism about the ways Recreation & Tourism Director Tim Ishman is spending revenue generated by a hotel occupancy tax.
The county launched a new version of its VisitBeaverCounty.com website at the end of last year. The site is intended to promote the county to potential visitors in hopes they make a trip to the area and have a positive economic impact by spending tourism dollars.
Ishman asked commissioners to spend a total of $120,000 for the second and third quarters of 2019, and $30,000 in the last quarter, to advertise the site on tv in a 200-mile radius of Beaver County.
"I don't see Beaver County being a tourist destination, unless you're having a festival of some sort," said Commissioner Sandie Egley during a March 6 public work session. "Not everybody packs their bags and drives to Beaver County."
Ishman spent $4,300 last summer on advertisements in Times Square and the Wall Street Journal. There are no official figures available on how many people may have vacationed in Beaver County as a result of seeing ads in New York City.
By law, the hotel occupancy tax must be used to attract visitors to the county. Some other counties spend a majority of generated revenues to offer grant programs to nonprofits which use the money to fund festivals and large events, or to improve public facilities used to host such gatherings.
During a presentation made by Ishman this month, he projected the tourism website on a large screen to tout new moving images that have been added, which he described as "some of the newest technology that's out."
His department is seeking to use another $10,000 to have additional animated photographs produced for the page.
"One of our main focuses was to make our website experiential," Ishman told commissioners. "There was a new technology that came out that basically takes still photographs and make it 3-D in nature. … It's called parallax. … We're one of the few who is using this right now."
So-called "parallax" web design features began gaining popularity back in 2011, and the technology was used in game development over a decade before that. The county's tourism site uses it to add fake 3D effects to photographs.
Although large animated images can be pleasing to the eye, they are often used sparingly in web development because of the impact they can have on website performance. Each of the animated images on the VisitBeaverCounty.com website is approximately 10 megabytes in size, and there are four of them that load automatically in rotation.
Solarwinds, a website monitoring company, operates the popular Pingdom website analysis tool. It gives the county's new tourism site a low "D" rating, and shows the site's main landing page is nearly 52 megabytes in size and takes over 7 seconds to load on broadband.
To put that in perspective, the average song downloaded from popular music apps like Apple iTunes or Amazon Music is around 5 megabytes — you could download about 10 songs and use less data on your plan than visiting just the main page of VisitBeaverCounty.com once.
By comparison, the Beaver County Times website (TimesOnline.com) is only 3 megabytes and takes about 3 seconds to load. BeaverCountian.com is under 3 megabytes and loads in just 1.5 seconds.
The time it takes a page to load for a visitor is of enormous importance for those who operate websites. A research study published by Google in 2017 found that 53% of people will leave an average website if it takes longer than 3 seconds to load on a mobile device. As webpage load times go from 1 second to 7 seconds, the probability of a user leaving increases by 113%.
Commissioner Tony Amadio asked Ishman if a $10,000 expenditure to have 50 images turned into animations was really worth it.
"Is this very cost effective?" Amadio asked.
"Yes, tremendously," Ishman assured him.
"Is it going to bring thousands of people here, having the pictures moving?" Amadio questioned.
Ishman was less clear in his response, saying he has had difficulty collecting data from vendors about visitors to area events and attractions.
"Our marketing efforts are really aimed at pushing people to come to this website to get way more data than we can put into a 5, 10, or 30 second spot."
BeaverCountian.com raised concerns of its own about the Tourism Department during the same meeting, issuing a complaint with commissioners that the new VisitBeaverCounty.com website shut off its ability to obtain a feed of local events, which it had been promoting free of charge on its own site.
The county's law department insisted BeaverCountian.com's access had not been intentionally ended, but was merely a collateral consequence of the new design. BeaverCountian.com was informed that a company now running the county's tourism site was against restoring its access.
A Right-to-Know request subsequently submitted by BeaverCountian.com produced emails from the Tourism Department that appear to contradict those claims.
"(Beaver Countian Founder) John Paul is asking to link to events on our website," Tourism Marketing Coordinator Karen Laurito wrote on Feb. 20 to the county's law department.
"Our previous website was so old that people were able to do that and we had no idea that it was even happening. John Paul never asked for our permission to link to our events on our previous website. … John Paul charges people to have access to his website. Therefore we are enhancing his website features and he is profiting from our hard work."
The county's event listings had not appeared behind a paywall on BeaverCountian.com's website.
Laurito's email to the law department went on to say that the outside design firm informed her "it is a risk for our website to allow anyone to 'scape' our website information," and that, "even if someone attempted to scrape our website the cost would be incredible. (The design company) is absolutely against having this happen to our website."
An email from the website design company sent to Ishman on March 14 appears to directly contradict those assertions, with the firm saying "there is no security risk to this" and "we are willing to provide this at no additional cost."
Back on Feb. 11, Laurito sent the law department an email about a Beaver County events page on Facebook run by another member of the community. In that email, Laurito expressed concerns that people may get the page confused with the county's official efforts.
"I have been informed by various individuals that this is how he portrays his Page at local events. He also is soliciting funds on his FB Page so that he can create a website as well. … I don't believe that most people realize who he is or is not. … This person is very well known in Beaver Falls and is not very well liked from what I am hearing. I don't know what can be done if anything but I wanted you to know the situation."
Chief County Solicitor Garen Fedeles responded to Laurito that same day, "we do not see a legal basis the County would have to get involved."