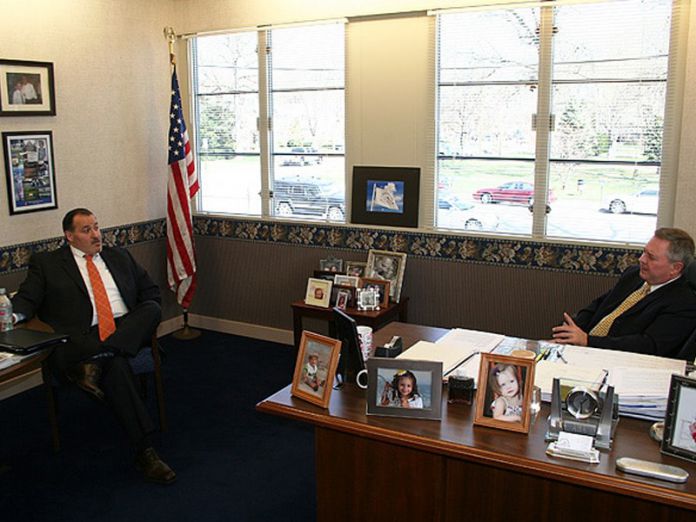 Beaver County Commissioners are expected to vote this week to contract an attorney to serve as solicitor for Beaver County Children and Youth Services (CYS). Among those who submitted an application and is said to be lobbying hard for the position is former chief county solicitor Joseph Askar.
Commissioners decided in August not to renew a long-standing contract the county had with attorney Robert Masters after it was revealed that, when serving as district attorney in 1964, he had terminated an investigation into a priest accused of child molestations because he wanted the Diocese of Pittsburgh's political backing. The revelation was included in an 884-page report released last month detailing the Pennsylvania Statewide Investigating Grand Jury's findings about abuses by the Catholic Church. Masters is now a subject of investigation by the Beaver County District Attorney's Office.
Attorney Joseph Askar is a long-time associate of Masters and now hopes to take his place as CYS solicitor. Askar regularly filled in for Masters to represent CYS in court, experience the attorney is touting to make a case for why he should be awarded the contract. He submitted an application to the county for consideration along with several other interested attorneys, including Robert Alsko, Dana Kwidis, David Neely, Felicia Santillan, Nicole Tesla, and Robert Dappenbrook.
Commissioners are expected to vote on a replacement during a public meeting on Thursday. It is unclear if the matter will be a subject of discussion during a public work session scheduled for Wednesday.
Askar has been a figure of contention for the current Board of Commissioners since BeaverCountian.com published an investigative report involving him in June 2017. The article revealed that Askar as county solicitor oversaw the sale of the county-run Friendship Ridge nursing home in Brighton Township, then began representing the facility's new corporate owners after the sale was finalized but while still serving as the county's head attorney.
Commissioner Sandie Egley subsequently filed a complaint against Askar with the Disciplinary Board of the Supreme Court of Pennsylvania. Camp and Amadio refused to sign on to the complaint, which is still pending a year later.
Askar previously made headlines in 2014 after he pleaded his Fifth Amendment Right against self-incrimination during a hearing in the FBI's case against Nick Trombetta, the convicted former head of Pennsylvania Cyberschool in Midland. FBI testimony revealed that Askar had been a "target subject" of its ongoing investigations, but he was never charged with any criminal wrongdoing.
Commissioner Dan Camp has called Askar a "close personal friend," and politicos say he has been a de facto senior adviser to Camp since he was elected commissioner. Camp previously acknowledged to BeaverCountian.com he has met with Askar an average of several times each week since taking office.
Commissioner Tony Amadio is a long-time friend of Askar and is similarly close with Askar's father-in-law, prominent local developer Pat Nardelli. Askar and Amadio co-hosted a fundraiser for Governor Tom Wolf at Friendship Ridge in May 2017, a time when the county was engaged in an ongoing legal dispute with the nursing home's new corporate owners over payment for the facility.
See Also:
– Investigative Report: Camp & Amadio Signed Nondisclosure Agreements – Met Privately With Veon & DeNaples About Casino Project