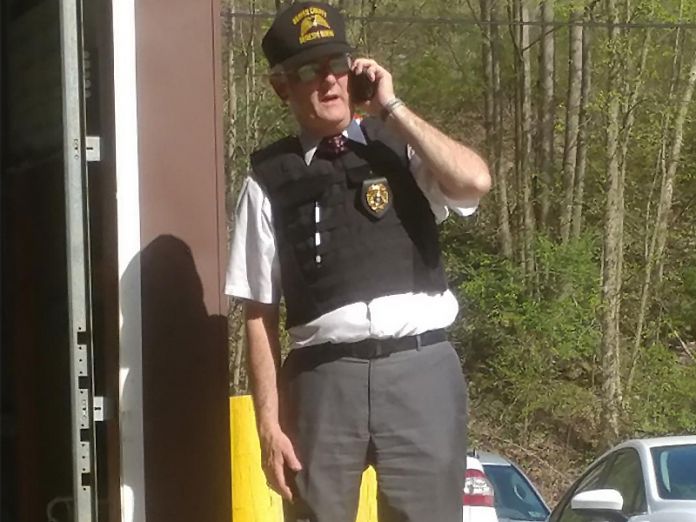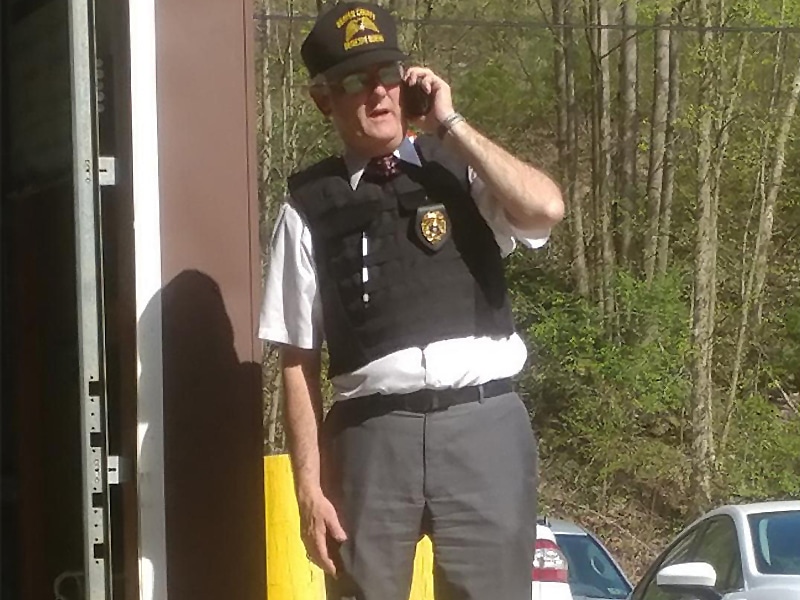 Beaver County District Attorney David Lozier has sent a letter to the Aliquippa Police Department notifying them his office will refuse to prosecute any criminal case Officer Kenneth Watkins files against a defendant or any case in which he appears as a witness. Lozier went on to notify Aliquippa Police that his office intends to drop all active criminal cases in which Watkins filed charges.
The letter by Lozier effectively prevents Watkins from serving as a law enforcement officer.
The move by Lozier comes after a preliminary hearing on Tuesday for Aliquippa Assistant Police Chief Joseph Perciavalle, in which Watkins refused to testify as a witness. Watkins invoked his Fifth Amendent right against self-incrimination, telling a Beaver County magisterial district judge that he believed county detectives intended to retaliate against him.
Perciavalle has been on paid leave from the Aliquippa Police Department since June when detectives filed felony charges against him for texting an explicit video to Lauren Watkins, the then-17 year-old daughter of Aliquippa Police Sgt. Ken Watkins. His arrest came just two days after he was named Aliquippa's acting police chief on June 6.
Ken Watkins previously told BeaverCountian.com that county detectives informed him he would be arrested on felony charges of failing to report that his daughter had received the message from Perciavalle unless he cooperated in his prosecution. Both Ken and his wife Stephanie are considered "mandatory reporters" under state law in their official capacities, with Ken being a police officer and Stephanie serving as a agent with the Pennsylvania Inspector General's Office.
During the preliminary hearing, Lauren Watkins testified that she was sent the offending video by Perciavalle by accident when mistakenly included on a group text message. Lauren, who is now 18 years of age, went on to tell the judge that she was not a victim and did not want Perciavalle prosecuted. She has said she was threatened by county detectives and coerced into writing a statement.
Felony charges against Perciavalle of distributing the materials to Lauren were dismissed by District Judge Howe, although a remaining misdemeanor charge of corruption of a minor was held for trial.
Perciavalle claims he is being targeted and retaliated against by county detectives and Lozier after turning over a box of evidence of alleged corruption in the Aliquippa Police Department and City.
BeaverCountian.com has obtained a copy of District Attorney Lozier's letter from a confidential journalistic source, and is publishing it below in full.
District Attorney David Lozier's Letter To Aliquippa Police:

December 5th, 2018
Chief Rob Sealock
Aliquippa Police
300 Franklin Avenue
Aliquippa, PA 15001
Dear Chief Sealock:
As you are probably already aware Sgt. Watkins refused to testify as a witness of the Commonwealth at the preliminary hearing in the cases of Commonwealth v. Perciavalle held on December 4, 2018. He was the recipient of a group text/multi-media message which included explicit sexual material. He was aware that his minor daughter was also a recipient of the group message. The message was sent to a minor in violation of the criminal code. Sgt. Watkins had already provided a written statement and interview regarding the facts he was being questioned about.
Sgt. Watkins was called to testify to these facts during the preliminary hearing. When asked on the witness stand to confirm that he received the offending text message, he refused to answer the question and invoked his Fifth Amendment right against self-incrimination.
Pursuant to United States v. Giglio, 405 U.s. 150 (1972), the Supreme Court of the United States requires that this invocation of the right against self-incrimination by Sgt. Watkins must be disclosed as mandatory discovery in any case in which Sgt. Watkins files or is a witness to, as this is now considered to be "exculpatory" information favoring any defendant in any future case. Because of this, the Commonwealth can no longer place Sgt. Watkins on the witness stand in any criminal matter, either as an affiant, or supporting witness. By invoking the right against self-incrimination and by refusing to cooperate with the Commonwealth, Sgt. Watkins now brings into question his own credibility in this and in every criminal case. If he cannot be called to testify in a jury trial, I cannot build any case upon his testimony in pre-trial procedures.
As a result, the Commonwealth must dismiss any and all active cases in which Sgt. Watkins is the affiant.
Please review the following active cases to determine if there is another officer who may replace Sgt. Watkins as the filing officer or as a witness.
C/W vs. Vincent Gagric MJ-36304-CR-351-2018 PH set for Dec. 10
C/W vs. Richard D. Lowe MJ-36304-CR-325-2018 PH set for Dec. 17
C/W vs. Vanessa D. Mills MJ-36304-CR-87-2018 PH set for Jan. 28
C/W vs. Brandon Owens MJ-36304-CR-352-2018 Unknown PH Date
C/W vs. Brandon Owens MJ-36304-CR-381-2018 PH set for Dec. 31
C/W vs. Howard D. Solomon MJ-36304-CR-373-2018 PH set for Dec. 31
Please contact First Assistant District Attorney, Jennifer Popovich, to coordinate action on these cases or any other cases in which Sgt. Watkins may be an affiant or witness.
Very Truly Yours,
David J. Lozier
Beaver County District Attorney

See Also:
– Investigative Report: Aliquippa Officer Claims DA Lozier's Office Retaliated After He Provided Evidence Of Corruption
– DA Lozier Denied Having Secret Meeting Inside Republican Headquarters With Aliquippa Assistant Police Chief