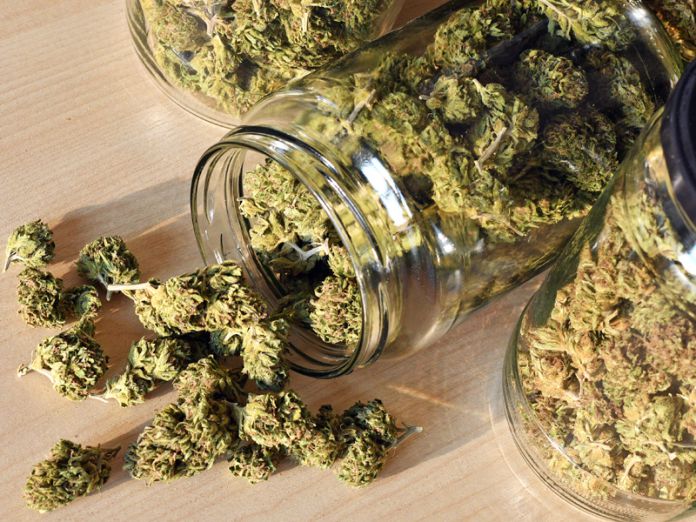 Beaver County's pension fund now officially has a stake in the sale of medical marijuana.
A prospective medical marijuana startup the county Pension Board risked investing money with two years ago has finally received its permit to operate.
Gov. Tom Wolf has chosen 13 companies from 91 applicants interested in opening grower/processor facilities as part of the second phase of the state's medical marijuana program.
Of the three Western Pennsylvania growers revealed Tuesday is PennAlt Organics, which is included in an umbrella private equity fund managed for the pension board by iNetworks Advisors, a Pittsburgh-based venture capital group.
County Controller David Rossi said the pension board about five years ago committed $9 million to iNetworks, of which about half, $4.5 million, has actually been invested. Of that, about $219,000 in 2016 was invested in PennAlt. Other companies in the fund include Novian Health, Vizsafe, Propel, One Logos, Unequal Tech, and Cognition Therapeutics.
The fund's $9 million iNetworks commitment represents only about 2 percent of the county's fully-funded $312 million pension fund, Rossi said.
Rossi said the iNetworks fund is basically a high-risk-high-reward-type fund in which an investor tries to get in at a company's startup phase and hopes it hits it big.
The board's iNetworks relations had a rough patch last year, as county pension board members questioned late distribution payments. But Rossi said the matter was cleared up.
Rossi said PennAlt's permit is "good news … The pension fund will benefit, which is always good news," adding that though the pension fund is 100 percent funded, this is "icing on the cake.
"It won't make or break the bank … but every little bit counts."
PennAlt has a temporary office in Harmony, Butler County, but its growing/processing facility will be located in Lemont Furnace, Fayette County.
PennAlt co-founder and Executive Vice President John Smolec said the company is planning a 50,000-square-foot facility to be operational within six months and eventually employing up to 50 workers.
It plans to produce all state allowable marijuana products, including dry leaf, which just became legal this week. PennAlt will sell its products to licensed distributors.
Smolec said he couldn't provide estimated revenue numbers because the introduction of dry leaf sales "changed the whole thing."
In order to qualify for the permit, companies had to provide an initial non-refundable $10,000 fee; a $200,000 permit fee, which was refundable if denied; and proof of $2 million in capital, $500,000 of which had to be on deposit in a financial institution.
The region's other two approved grower/processors are Maitri Genetics in O'Hara Township, Allegheny County, and Hanging Gardens in Johnstown, Cambria County.
PennAlt had the highest scoring overall application in the state, according to the Department of Health. The 13 new growers will double the number of facilities in Pennsylvania.
Wolf signed the Medical Marijuana Program into law in 2016. Since then, more than 52,000 patients have registered to participate, and more than 30,000 of them have their identification cards and are able to visit a dispensary to buy medical marijuana.
More than 1,000 physicians have registered for the program and, of those, more than 700 have been approved as practitioners. There are six doctors in Beaver County publicly listed as certified to prescribe the drug.
Medical marijuana is available to state residents under a practitioner's care for the treatment of any of 21 serious medical condition as defined by the state law.
For more information about medical marijuana, visit www.medicalmarijuana.pa.gov.