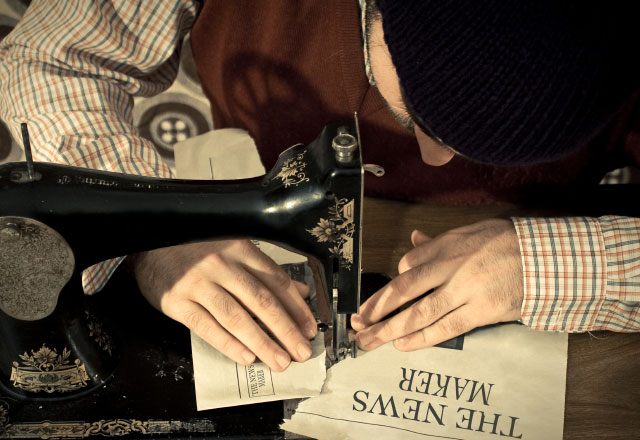 Articles published by the Beaver Countian reached a record 55,000 individual people last week. Our current number of followers on FaceBook is approaching 14,000.
Existing only in the world of bits and bytes, we rely on social media, like Facebook and Twitter, for distribution. Concentrating on investigative reporting, our numbers give us strength — The reach of our message makes us difficult to ignore.
Our platform also enables us to give voice to fellow Beaver Countians, whose messages might otherwise be limited to a small paragraph in a Letter to the Editor.
As with all of our milestones, we refocus ourselves by revisiting an excerpt from the very first article published on BeaverCountian.com back in 2010 titled "A News Maker And The Muck Raker:"
People in the news profession refer to it as "feeding the beast" — A daily task of writing the beat copy needed to fill many columned inches of newsprint. Traffic crashes and criminal arrests, touchdowns and community gatherings, comings and goings of business; the beast devours it all with an insatiable appetite. While this chore may keep the beast alive, a far more arduous task is required for it to thrive… the muckraking.
At the turn of the previous century, President Roosevelt analogously spoke of an emboldened field of investigative journalism, and its importance to a democratic society:
"Now, it is very necessary that we should not flinch from seeing what is vile and debasing. There is filth on the floor, and it must be scraped up with the muck rake; and there are times and places where this service is the most needed of all the services that can be performed."
Leap forward to the last decade of internet growth which has seen a synchronous decline of newspapers, and dramatic decreases in the number of journalists staffing them. Yes, the beast is still being fed, but the muck is not getting raked… and our villages are falling ill because of it.
BeaverCountian.com, first and foremost, will strive to decentralize the local news business by empowering villagers with muck rakes of their own.
This site might very well be part of a solution to problems far too few are now able to identify, or to which far too many have grown resigned. Denizens of our notch in the rust belt may have been left tarnished with apathy, and the beast is certainly up to its neck in muck. But for those who are still willing and able to see it clearly — This is our story. Let's tell it together.
As always, thanks for being a reader of BeaverCountian.com
Be sure to tell your family, friends, and neighbors about the site.
- John Paul