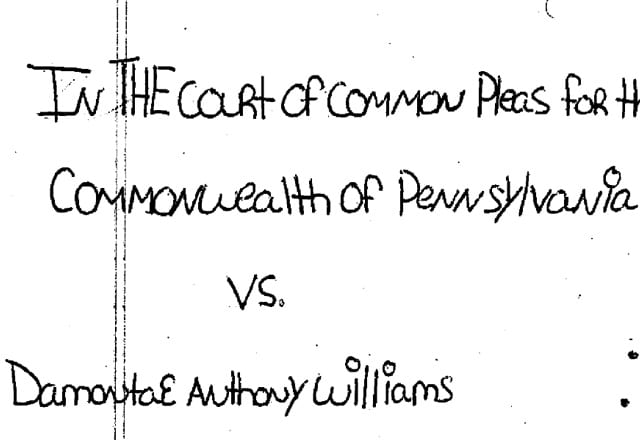 Image: from a hand-written pro-se motion filed by Damontae Williams
The local law enforcement community is organizing a show of support for one of their own this week, as Damontae Williams, the man accused of shooting Monaca Patrolman Alan Shaffer, is scheduled to go on trial.
Prosecutors say that on July 25th of last year, Williams and another man robbed the Cricket store in the Walmart Plaza in Center Township. The two men allegedly then fled the scene by car, and a foot chase later ensued into an alley behind the CoGo's convenience store in Monaca. Police say a shoot-out then took place, and Officer Alan Shaffer was struck by a bullet fired from a semi-automatic handgun, grazing him in the leg. Williams was taken into custody at the scene, and Officer Shaffer was taken to Heritage Valley Beaver, where he was treated for his injury and released.
Damontae Williams is expected to face trial beginning tomorrow, on charges including Attempted Murder of a Law Enforcement Officer. Officers throughout the area are planning to be at the courthouse in uniform to stand in solidarity with Officer Shaffer.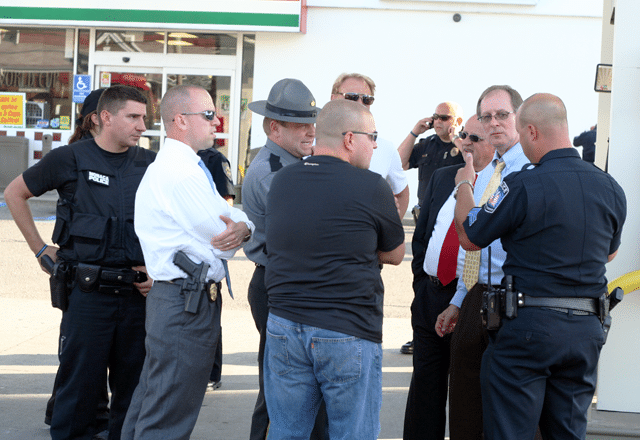 State Police, County Detectives, and Monaca Officers at the scene of the shooting. / photo by John Paul
Share This Article:
The Latest News: