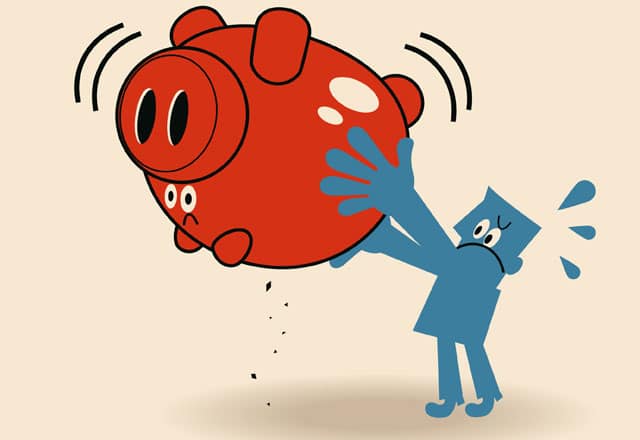 Despite a judge's ruling, Beaver County Sheriff George David approved a $9,945 bill from attorney John Havey, and submitted it to the county for payment.
Sheriff David had asked Senior Erie County Judge John Bozza to force the county to pay for his anticipated legal expenses, that would be incurred as a result of the Commissioner's lawsuit against him. Judge Bozza denied that motion on December 18th. The bill from attorney Havey was generated on December 31st, and approved by Sheriff David soon after.
County Commissioners are seeking an injunction against David, attempting to stop the Sheriff from having his deputies perform private security services for companies like Cinemark Movie Theatre, Walmart, and Boscov's. The move followed an investigative report by the Beaver Countian which revealed the extent of David's activities, and questioned their legality under Pennsylvania County Code.
Attorney John Havey has not entered his appearance in the lawsuit against David, meaning he does not officially represent the Sheriff in the case. Instead, the nearly $10,000 in legal fees were incurred in litigation initiated by the Sheriff against the Commissioners, in his attempt to force the county to pay for an attorney to represent him in the actual lawsuit. Havey billed 51 hours at a rate of $195 per hour for a total of $9,945.
"Based on a ruling in the Court of Common Pleas, the county does not have to pay, and the Commissioners have stated they will not pay, for these legal services" said County Controller David Rossi. "Basically, the judge came back and said no, and he went ahead and submitted the bill anyway." Rossi said his office has held the invoice and will not issue payment.
Attorney Havey asserted that Judge Bozza's ruling allows the Sheriff to appropriate any funds available in his budget for legal services as he sees fit. "If you read the judge's order, you see the judge indicated that the Sheriff had a right to determine monies to be paid that are already budgeted, he had that right [...] I checked to make sure there were sufficient funds in that account, and in 2012 there were residual funds available to the Sheriff."
Judge Bozza's ruling reads in part, "County Commissioners have provided funds to the Sheriff for solicitor services and the Sheriff has those funds available to him and may allocate them as he sees fits." County Row Officers are budgeted approximately $6,000 per year for solicitor services, and county officials insist Sheriff David had exhausted his budget last year in payments to his solicitor, Myron Sainovich. Attorney Sainovich had recused himself from the lawsuit filed against David due to a conflict of interest. Sainovich is also being sued by the Commissioners, who allege he double billed taxpayers while serving as County Solicitor.
"[Controller] Rossi can now look forward to becoming a named defendant in a Mandamus Action, and we'll see if he has the legal right to do what he's doing" said Havey. "We now have this as a substantive issue to deal with, the issues raised from a constitutional standpoint have never been addressed, so I guess we'll just really jumble this up to go through everything that is necessary [...] If nothing's done but what's already been done, this will go to the appellate court, and there will be an appellate court decision, and that will probably come in 2 or 3 years from now."
Officials in the county's legal department told the Beaver Countian that Controller Rossi was right to refuse payment of the invoice. "This is yet another brazen attempt to take taxpayer dollars, an attempt that has already been denied by the Honorable Senior Judge John Bozza" said County Solicitor Joseph Askar.
"Any Mandamus Action against Controller Rossi would be an attempt at a second bite at the apple," added Assistant County Solicitor Bernie Rabik. "This issue has already been decided, the matter has already been adjudicated, and the county doesn't have to pay Havey's fees."
Attorney Havey had previously left messages with District Attorney Anthony Berosh, suggesting to First Assistant Ahmed Aziz that criminal charges should be filed against the Commissioners, because they refused to pay his legal fees for Sheriff David — An assertion Berosh deemed frivolous.
Assistant Solicitor Rabik has been preparing the county's case for a hearing scheduled to take place on January 16th, which could see a ruling issued on the Commissioners' request for an injunction against Sheriff David. Havey said Sheriff David would likely ask the judge to postpone that hearing.
Note: In the interest of full disclosure, the Beaver Countian has released a statement regarding an incident involving Sheriff George David and this reporter.