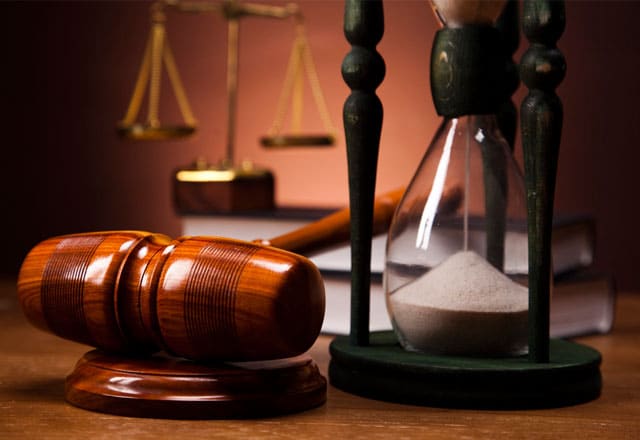 Diverse Jury Selected To Hear Trial Of Man Who Allegedly Shot An Officer
Day 1: In The Matter Of Commonwealth v Damontae Williams
The Prosecution Calls Odell Littles To The Stand
Littles testified that he was in Aliquippa gathered together with friends to celebrate his girlfriend's birthday on the day of the alleged incident. "I got a call to pick Damontae [Williams] up and take him to the house," said Littles. Damontae is his girlfriend's nephew, who he has known for around seven years. About two hours after taking him back to the house, Littles said Williams asked him for a ride to pay his phonebill at the Cricket store in Monaca.
"I really didn't want to go because I had been drinking," he told the jury. But Littles and Williams got into the silver neon anyway, and eventually make their way towards the Walmart Plaza.
"I parked and Damontae got out to go to the store … We were going to go to 3 stores, to there, Walmart, and the mall. I think he wanted to get Pam [his aunt] a gift or something."
Littles said he got on the phone as Damontae headed into Cricket. "He comes out, he gets in the car, he had a little bag with him … He said something to the effect of, I got this, and I made a killing or something." He said Damontae then told him that he had just robbed the store. "I said, I know you didn't do that with me in the car! … I told him I was going to tell his grandmom what had happened." He said he then made his way out of the Walmart Plaza to head back towards Aliquippa.
They didn't make it further than Monaca before they saw a police car behind them. "Before I could get pulled over he bailed out," said Littles of Damontae Williams. "He starts running. I got pulled over, I stood outside of the car with my hands folded … Then I heard something that sounded like 2 shots. I panicked and drove back to the house and told his grandmom what had happened."
Odell Littles was not criminally charged as a result of the incident.
On cross examination, defense attorney Kevin Kindred pressed Littles on why he fled the scene. "Where I live at, you hear shots all the time. You panic," Littles responded. He admitted that when he arrived back at the house, he continued drinking. He told the jurors he saw the incident on the news a short time later, but failed to call the police.
The Prosecution Calls Susan Vicinie
Susan Vicinie was heading home from work when she noticed a police car with its lights on. She told jurors she saw someone flee from the passenger's side door of a silver car ahead of her. She jotted down the license plate number and continued on her way. It was when she got home, that she learned there had been a shooting. "When I heard there was an officer shot, I didn't know if it would be of help or not," so she called 911 to relay the information.
Her testimony was short, with Kevin Kindred asking no questions on cross examination.
Prosecutors Call Roberta Viscuso
"I heard a pop, and I saw gravel flying up at the officer's feet," Viscuso told the jury. "I heard a couple of more pops … I saw the officer draw his weapon." She said she was about 30 feet away stopped at a red light as the bullets rang out. "After I saw the officer draw I heard a bunch of shots. I figured I should get out of the way."
Viscuso pulled around into the CoGo's parking lot. "I had to tell someone what I saw," she told jurors.
On cross examination, Viscuso said she was unable to see the black male shooting.
The Prosecution Calls Ashley Schwarz
Schwartz had only been working at the CoGo's for about a month and a half before the incident in the alleyway behind the store. "I was trying to rush to get my paperwork done so I could leave … then got caught in the middle of chaos," she said. "I heard the gunshots so I went outside to see what was going on … I saw the officer with his gun out and he was aiming underneath the vehicle."
She said the officer yelled for her to get back inside.
On cross examination, Schwarz said she was unable to see who the officer was pointing his gun towards.
Prosecutors Call Officer Rachael Dietz
"I recall [Officer] Shaffer calling shots fired, he did say that he was hit, but that he was OK," Monaca Patrolwoman Rachael Dietz told the jury. "I found him in the alleyway behind CoGo's … He was standing on the right side of the truck with his gun pointed out and down."
She said she saw a black male laying face down on the ground. She handcuffed him. "He stated that he does have a loaded weapon on his right side, that if he had free hands and could get to the gun, he would shoot us in the face," she told jurors.
"He was pretty shaken up about the incident, but he stayed professional," Dietz said of Officer Shaffer.
On cross examination, attorney Kindred noted that Dietz had failed to mention the threats allegedly made by Williams when she was interviewed by State Troopers the day of the incident.
Thomas Gonczi Jr. To The Stand
A sergeant for the Center Township Police Department, Gonczi said he was on the lookout for the suspect vehicle after hearing it called out by dispatch. "Officer Shaffer radios in that he saw the suspect vehicle in his jurisdiction down in Monaca," said Gonczi, who immediately made his way to that location.
"There was an SUV that had its windows shot out of it," he said he saw a man handcuffed laying on the ground. "I was advised that the suspect had another handgun in his pocket," said Gonczi, who retrieved a loaded revolver from the suspect.
Prosecutor Chad Parks carries out a white box and hands it to the officer, followed a short time later by a second white box. Jurors are shown what prosecutors say is the revolver that Williams had in his pocket that day, and the semi-automatic handgun that they say was used to shoot Officer Shaffer.
On cross examination by Kindred, Gonczi tells jurors that the weapons still had a total of ten live rounds between them when they were secured at the scene.
Beaver County Controller David Rossi Takes The Stand
"I was outside and I heard pap, pap, pap, pap," said Rossi, who lives near the CoGo's in Monaca. "I thought it was fireworks. Then I heard sirens … After a few moments, I walked towards the sounds … I saw the police car, I saw they had someone in custody."
Rossi said he was taking a picture of the suspect with his cellphone as officers were walking him to a vehicle. He said Williams looked toward him and said, "Ya, that's right, take my picture, I got him."
On cross examination, Rossi told jurors he was not on scene in his capacity as an elected official, and like everyone else who had gathered, was there only out of curiosity.
Deputy Controller William Calhoon Called To The Stand
William Calhoon said he was headed over to Controller Rossi's house shortly after the incident unfolded.
"There were police cars everywhere," Calhoon told the jury. "Officer Hogue and Officer Young walked through the alley … got an individual out of the car." It was Damontae Williams. "They escorted him from that area, underneath the tape, past us."
"Mr. Rossi said I'm going to take a picture of him, he looked right there, [Williams] said, That's right, I got him, take my picture, take my fucking picture … then he said murder and something for life … He was gleeful, he was happy, he was smiling."
On cross examination, Kindred asked about others who had gathered to watch what was taking place. "There are all elderly people that live down there, except for Dave," Calhoon told the jury.
The Prosecution Calls Sgt. Dawn Shane
Rochester Sgt. Dawn Shane said she was on duty when Officer Shaffer called out that shots had been fired. "All officers left the station and went to the CoGo's in Monaca with lights and sires on," she told the jury. She said Officer Sam Piccinini began checking on Shaffer's condition, as she and other officers began securing the crime scene.
She said the Pennsylvania State Police were called in to handle the case.
Officer John Leitschaft
"I received a call from the 911 Center stating Sgt. Gonczi from the Center Twonship Police had asked me to come out and do some photography," testified Officer Leitschaft. "I recall photographing the area from a distance, and then working my way closer, and then of specific pieces of evidence."
Officer Leitschaft said he took over 200 photographs documenting the crime scene that day, several of which were introduced into evidence.
One of those photographs was of the cellphone screen of the phone that allegedly belonged to Williams that had been left at the scene. The wallpaper said "CokeBoys" and showed a man that the Officer identified as the suspect, holding a large wad of cash.
Mary Hudson To The Stand
Hudson was on the stand for just moment. From the records department of Heritage Valley Beaver, Hudson submitted a copy of medical records from Officer Alan Shaffer's visit to the Emergency Room that day.
The Prosecution Calls Officer Ryan Chimile
An officer with the Stowe Township Police Department, Chimile would testify that the gun found at the scene which was allegedly used by Williams to shoot Officer Shaffer had belonged to him.
Chimile said the handgun was in his vehicle when both were stolen in Aliquippa on the night of July 21st, just 4 days before Officer Shaffer was shot.
He presented a box that he brought into court from home that the firearm came in when he purchased it. The serial number on the side of that box matched the serial number of the semi-automatic handgun that Williams allegedly had in his possession at the time of the shooting.
The Prosecution Calls Garrick Lapusnak To The Stand
Trooper Lapusnak is a member of the Pennsylvania State Police Forensic Services Unit, that department's version of "CSI."
"I was on a day off. I was called at home and requested to come out for a police officer involved crime scene," he told the jury. "I remember seeing empty cartridges, I remember seeing fragmented bullets … There was a bullet hole through a blanket that was up in a yard … a recreational vehicle was also struck."
Lapusnak presented dozens of pieces of evidence to the jury, including photograph after photograph depicting dozens of little yellow cards. "All of these little yellow markers are tent markers, various evidence that was identified at the scene." Lapusnak went through each and every one of them, meticulously. Bullet strike after bullet strike, casing after casing, fragment after fragment, jurors were seen struggling to remain attentive in a room that had been darkened so images could be projected onto a screen. His testimony was lengthy, and dominated most of the afternoon.
At one point, Lapusnak dawned a pair or blue latex gloves, displaying to the jury what he said were the blood stained pants that Officer Shaffer had been wearing that day.
Cross examination by Kevin Kindred would invoke a lecture on how ammunition works — the brass casing, the primer, the bullet.
Testimony in the trial is scheduled to resume at 9:00am today.
Share This Article:
The Latest News: