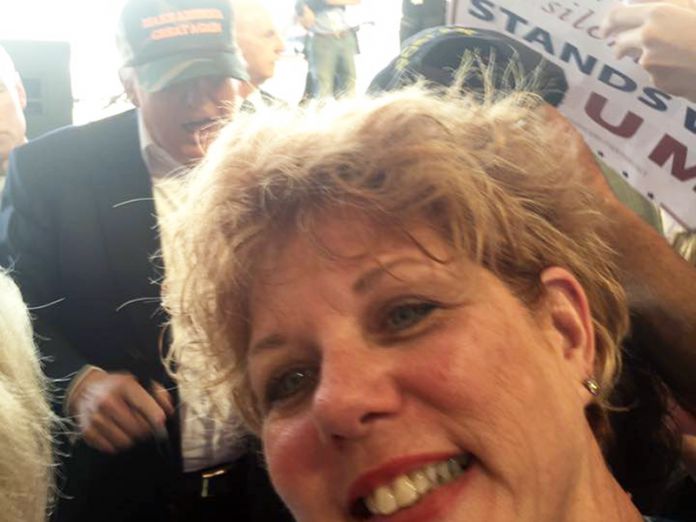 A series of racially charged Facebook posts attributed to an official for the Beaver County Republican Committee refer to African American athletes as "baboons," suggest they should go back to Africa, and urge "white people" to "stop paying their salaries."
BeaverCountian.com was provided with a screenshot which appears to show a woman named Carla Belich Fueller posting from her Facebook account about protests being conducted by NFL players. It is unclear exactly when the posts were made.
The posts began, "Tired of these over paid ignorant blacks telling me what I should believe in. I will tell you what I believe in and that is our Flag and National Anthem and America period end of story. You don't like it here go to Africa see how you like it there. We are all Americans not African American not Hispanic American. WE ARE ALL AMERICAN."
Records maintained by the Beaver County Bureau of Elections show Carla Fueller's legal name was changed in 2015 to Carla Maloney. Republican Beaver County Commissioner Dan Camp confirmed that photographs on the Facebook profile are those of Maloney, that Maloney's name was once Fueller, and that she currently serves as the Republican Committee Secretary.
Her Facebook account appeared to have been renamed after the posts were made, with Facebook redirecting unrelated posts she was tagged in. Her account appears to have been taken down entirely after BeaverCountian.com began calling people for its reporting.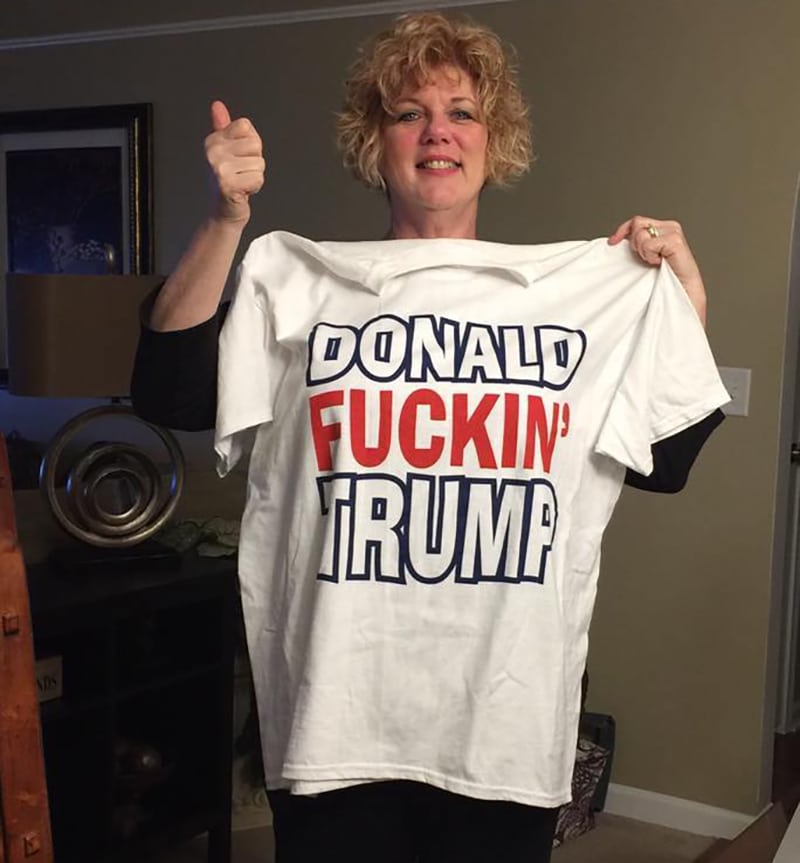 She followed up with a second post suggesting violence may soon erupt, "What we have in this country right now is reverse racism. I am so sick of the name calling, rioting, shooting, and looting. I don't know when but there will be another civil war in this country soon (sic) than later."
Several other individuals participated in the same discussion thread, including one who posted icons of the American flag. When another individual replied "GO STEELERS," she responded again.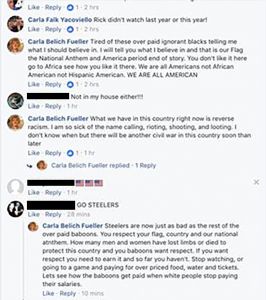 "Steelers are now just as bad as the rest of the over paid baboons. You respect your flag, country and our national atnthem (sic). How many men and women have lost limbs or died to protect this country and you baboons want respect. If you want respect you need to earn it and so far you haven't. Stop watching, or going to a game and paying for over priced food, water and tickets. Lets see how the baboons get paid when white people stop paying their salaries."
Republican Committee Chairman Chip Kozher said he was unaware of the posts before having them read to him by BeaverCountian.com, but now intends to investigate the situation and have a discussion with his Executive Committee.
"I will address this with her in the proper manner. Obviously that banter is not how I believe and is not how I think the Republican Party as a whole believes. I need to hear her side of the story and investigate it myself. Our Executive Committee would then take whatever action appropriate."
Kozher added that he believes BeaverCountian.com "has a reputation of being a pot stirrer" and he takes what it reports "with a grain of salt."
One of the people who posted in the thread before Maloney made her remarks was fellow Republican Carla Yacoviello, former party Chairman, who contributed an innocuous comment about her husband not watching football. Yacoviello said she was disgusted with the posts by Maloney which followed hers.
"I do remember those posts well," said Yacoviello, who told BeaverCountian.com they were made several months ago. "At the time that happened, I called Chip Kohser and handed it all over to him. I was really upset about it at the time, because I have black grandchildren. There is no way that I would condone that."
Yacoviello said she quit attending meetings of the party because of Maloney's continued involvement.
"I stopped going to the Republican Committee meetings because of this … I just know I called Chip and that's all I could do."
The protests by NFL athletes were started in 2016 by then-49ers quarterback Colin Kaepernick, who took a knee during the national anthem to raise awareness about what he described as racial inequalities and police violence against minorities. Other players have since followed Kaepernick's lead, with some kneeling during the anthem and others standing but raising fists in a show of solidarity.
President Donald Trump is a vocal critic of the protests and has called for a boycott of the NFL.
Posts elsewhere on Facebook show the same Carla Belich Fueller account promoting events of the Beaver County Republican Committee, including one from yesterday urging people to sign up for the party's upcoming 2nd Annual Sporting Clay Shoot & Steak Dinner. Posts dating back to September 2017 show her promoting a Politics 101 training seminar for Republicans.
Photos found on Facebook show her to be an ardent supporter of President Donald Trump, and include photos that appear to have been taken with Trump and with his son Eric. Posts on the Republican Committee of Beaver County's Facebook page last month promoted her appearance on CNN's "The Van Jones Show." A teaser clip from the station features her talking about the midterm elections, "the blue wave is going to hit the red wall."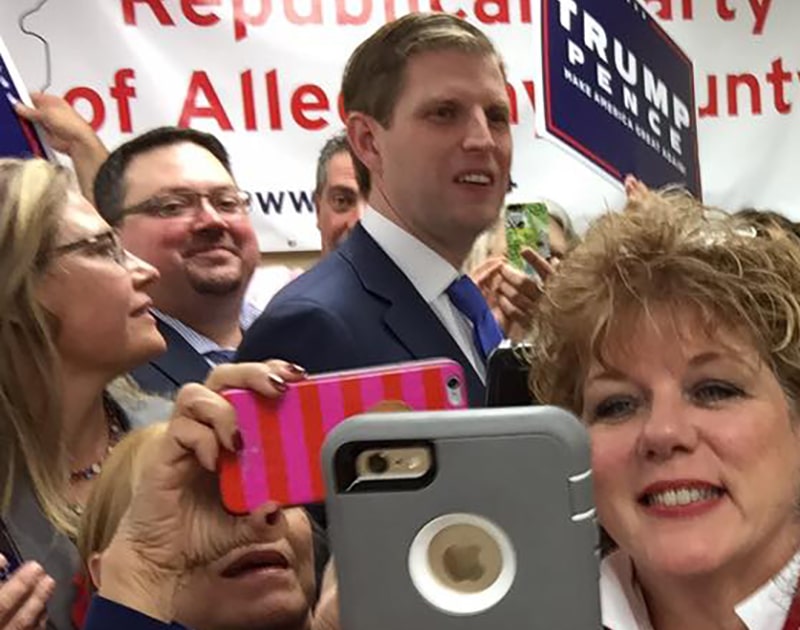 BeaverCountian.com left a message for Carla Maloney on the Facebook account which the posts were attributed to, but received no response. The Beaver Countian later reached Maloney at a number provided by Republican Committee Chairman Chip Kozher. Maloney answered the phone and confirmed her identity, but after BeaverCountian.com identified itself she exclaimed "OH!" before abruptly hanging up the phone. BeaverCountian.com called back a second time, but the call went immediately to voicemail. A third call made over an hour later also went to voicemail.
She did not return two detailed messages seeking comment about the NFL posts attributed to her.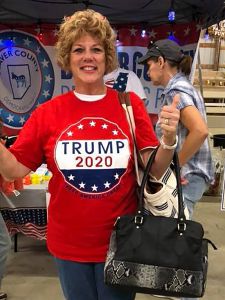 Republican Beaver County Commissioner Sandie Egley said she was disappointed but not surprised to learn of the posts attributed to an official in her local party.
"I haven't participated in the Beaver County Republican Party for some time now because of the shenanigans that have been going on. Her remarks are offensive to anyone who reads them. One person does not speak for all Republicans, certainly not for me. I hope the Executive Committee takes firm action and removes her."
Republican County Commissioner Dan Camp said he will bring up the matter at the next Republican Committee meeting. "I obviously do not believe someone who makes comments like that should be an official in our party."
Camp spoke to BeaverCountian.com at length about the ongoing protests by NFL players.
"I personally believe people should stand for our National Anthem," said Camp. "But I also believe strongly in our First Amendment's guarantee that we all have freedom of speech — that is one of the great things about our country. The NFL players have the right to protest."
Camp said he intends to exercise his own right to stand up for what he believes. "The slurs she used to refer to these athletes are repulsive. I was raised to treat everyone equally. I will not affiliate myself with someone who has these beliefs."