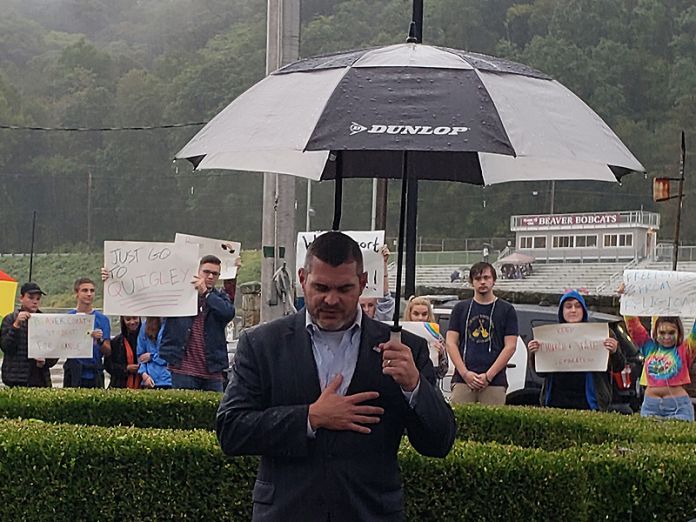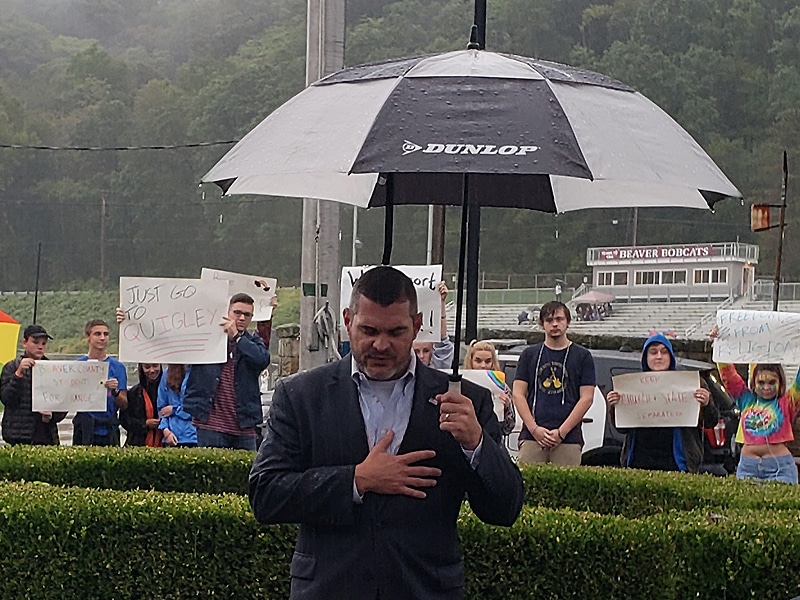 Luke Berardelli spoke at the protest he organized prior to a meeting of the Beaver Area School Board last night, before then addressing the board directly.
Berardelli had told the media he would be calling for the school board to not renew Superintendent Carrie Rowe's contract, alleging she suspended Principal Steve Wellendorf because of his affiliations with the Beaver Valley Young Life Christian ministry — accusations Rowe and the district vehemently denied.
His remarks proved far more reserved than ones he had been making in the days leading up to the event. Berardelli did not repeat his allegations of religious persecution, and made no mention of Rowe's contract with the district. He asked for Wellendorf's reinstatement but acknowledged the reasons for the suspension are not publicly known. Berardelli then urged the community to come together.
Superintendent Carrie Rowe came out as gay at the close of yesterday's meeting, alleging there was a vocal minority attempting to see her removed from the district because of her sexual orientation. She vowed to make the Beaver Area School District a safe place for students of all backgrounds and beliefs.
Luke Berardelli's Remarks At His Rally:
Luke Berardelli's Remarks To School Board:
BeaverCountian.com's John Paul contributed to this report.