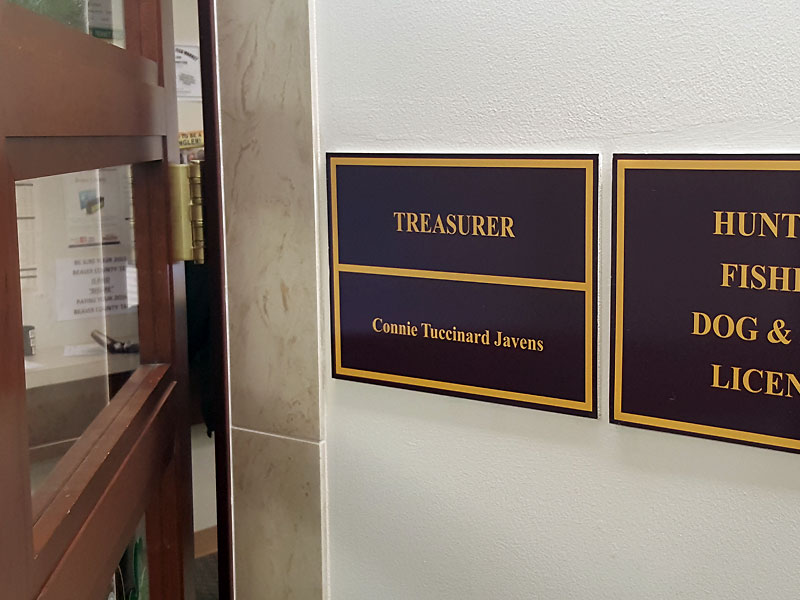 Beaver County Treasurer Connie Javens refused to cooperate with an audit into the sale of Friendship Ridge, an outside auditor told county officials at a meeting held on Wednesday.
James Fellin, a certified public accountant and fraud examiner, met with the Board of Commissioners, County Controller David Rossi and his staff, Financial Administrator Ricardo Luckow, and members of the Solicitor's Office to discuss the findings of his audit into the sale of Friendship Ridge to Comprehensive Healthcare Management Services.
Fellin told county officials he attempted to interview Treasurer Connie Javens about the transaction as part of his audit, but she did not make herself available. Former County Financial Administrator Vince LaValle did not make himself available to Fellin either, although he is no longer employed by the county.
Connie Javens had also previously refused to answer any questions about her role in the sale of Friendship Ridge during a meeting with county officials last December at the advice of her attorney, who insisted she did nothing improper.
Controller David Rossi, Financial Administrator Rickardo Luckow, and County Solicitor Andrea Cantelmi all fully cooperated with Fellin's requests and were interviewed by him for the audit.
James Felling and his company, The Nottingham Group, ultimately determined that Comprehensive Healthcare Management still owes Beaver County $1.3 million from the sale of Friendship Ridge.
A previous audit by Controller David Rossi, which found the county was still owed approximately $1.4 million from the sale, discovered that Treasurer Connie Javens had been unilaterally withdrawing millions of dollars in cash from a Citizens Bank account without proper authorization of the Board of Commissioners or Controller. Javens used the funds to purchase cashier's checks which were then paid to the new owners of Friendship Ridge.
Although Fellin's audit determined that most of the funds in the Citizens Bank account belonged to Comprehensive as part of the sales agreement, he determined that 21 checks deposited into the account, totaling $143,696, should have gone to Beaver County instead.
Controller David Rossi previously told the Beaver Countian he would not have authorized the release of any funds from the Citizens Bank account until a full review of the sale had been completed, noting Treasurer Javens "did not have the legal authority to do what she did." Rossi has said the county would not still be owed money if Treasurer Javens had not released millions of dollars from the account to Comprehensive before a review.
Beaver County District Attorney David Lozier has previously announced that Connie Javens' unilateral withdrawal of funds violated provisions of the Pennsylvania County Code, although he has not yet made a determination if criminal charges will be filed against her.
County officials have another meeting scheduled for next Friday to begin discussing how to proceed forward in attempting to collect the $1.3 million that auditors say Comprehensive still owes.
Treasurer Connie Javens has previously told the Beaver Countian she will not be answering any questions this publication has about Friendship Ridge.
Connie Javens and her adult daughter Renee Javens Zuk currently have a defamation lawsuit pending against several anonymous commenters on the Beaver Countian for remarks made on articles about controversies involving the sale of Friendship Ridge. This publication has refused to comply with a subpoena issued by the women seeking information which could be used to identify the commenters, and has filed court action of its own seeking to block the attempt at compelling such a disclosure.