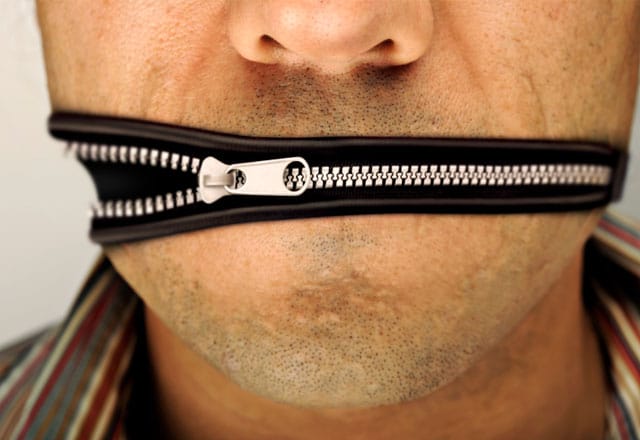 A man who recorded Sheriff George David in the lobby of his office last month has been cooperating with state authorities for weeks, the Beaver Countian can now report.
The video was secretly recorded in the Sheriff's Office back on July 29th, and may show Sheriff George David violating a state statute involving concealed carry permit fees that he was warned about just days before by the Pennsylvania Department Of The Auditor General.
The man released the video to officials with the Pennsylvania State Police one day after it was recorded, and before the Beaver Countian published its investigative report based on the tape back on July 30th. The source of the video tells the Beaver Countian he was informed the recording was reviewed by officials from the Pennsylvania Attorney General's Office, who concluded it did not violate the state's wiretap laws.
The Beaver Countian's confidential source continues to ask that his name be kept from publication, saying he fears possible retaliation from Sheriff David or his cronies.
Courthouse sources say Stephanie Guidice, a clerk in the department, had been falsely accused of being the Beaver Countian's confidential source of the tape by officials in the Sheriff's Office. Guidice has a grievance pending against Sheriff George David through her union alleging David ordered her to violate state statutes related to the issuance of concealed carry permits by his office. Guidice retained attorney Gerald Benyo earlier this week to represent her interests.
Beaver County District Attorney Anthony Berosh had ordered county detectives to uncover the confidential source of an article published by the Beaver Countian about the tape, after Sheriff George David and Sheriff's Solicitor Myron Sainovich urged his office to criminally prosecute those responsible for the recording. Sainovich alleged that the tape, which depicts the uniformed Sheriff in the lobby of his public office speaking to a fellow elected official in a manner easily overheard by others, was a violation of the Pennsylvania Wiretap Act.
Local law enforcement sources say Berosh was unaware state officials were in possession of the recording, that they held discussions with the source of the tape, or that a determination had already been made that the tape was lawfully recorded. Those sources also say there have been tensions between District Attorney Berosh, state officials, and even county detectives, over his failure to charge Sheriff's Deputy John Joe Fratangeli following an investigation into an Affidavit of Probable Cause used to justify criminal charges against Larry A. Hicks back in January.
The man who recorded the tape said he deleted his only copy of the video after providing it to authorities and the Beaver Countian. The confidential source tells the Beaver Countian he will decline to speak to local law enforcement personnel if approached, but will continue to cooperate fully with state officials.
Note: In the interest of full disclosure, this reporter is a named victim in criminal charges filed against Sheriff George David by the Pennsylvania State Police.