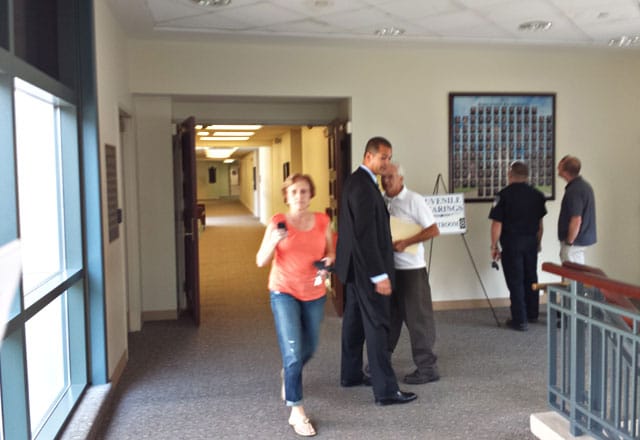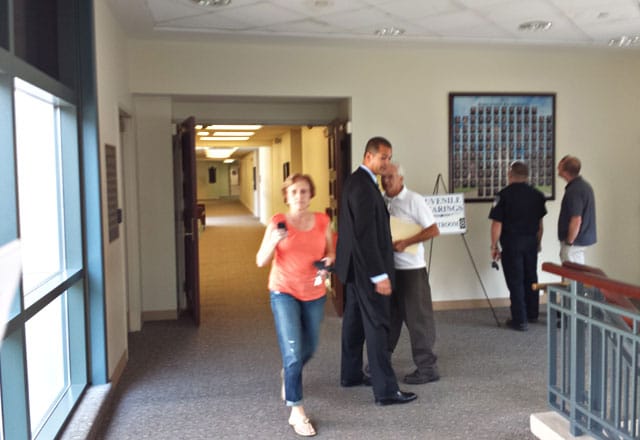 A Center Township man who was charged with perjury after attempting to run for Aliquippa City Council has tentatively agreed to a plea deal with prosecutors.
Robert "Bobby" Williams, 75, of 1669 Old Brodhead Road, appeared in court yesterday where he waived a preliminary hearing in the case.
The controversy surrounding Bobby Williams arose after a series of investigative reports by the Beaver Countian in March raised serious questions about his place of residency. Following those reports, a group of residents from Aliquippa filed a lawsuit against Williams seeking to keep his name off of the ballot. Williams withdrew his candidacy one day later, and the Beaver County Bureau of Elections sent him a letter demanding he change his voter registration to Center Township if he wanted to vote in the next election.
Several residents of Aliquippa came forward after the Beaver Countian first published its reports on Williams, accusing the man of flashing a gun and using racial slurs when he visited their home to collect signatures for his petition. District Attorney Anthony Berosh held a meeting with officials from Aliquippa and representatives of the NAACP following that report.
Beaver County Detective Lieutenant Kim Clements and Detective Timothy Staub subsequently conducted an investigation into Williams to determine his actual place of residency. Detectives say that investigation determined Williams resides at 1669 Old Brodhead Road in Center Township, not at 269 Station Street in Aliquippa as he swore to on his nominating petition.
Williams has tentatively accepted a plea deal with prosecutors that will see him plead "no contest" to one count of perjury under the election code, serve a period of probation, and be precluded from ever holding public office. Williams is being represented by criminal defense attorney Steven "The Greek" Valsamidis.
Side Notes:
Sources inside of the Sheriff's Office tell the Beaver Countian that Bobby Williams met with Sheriff David in his office several times before and after he was charged in this case. Williams had previously spoken out at a rally organized by Sheriff David and his solicitor Myron Sainovich held at the courthouse, after County Commissioners filed a lawsuit attempting to stop David from violating the Pennsylvania County Code.
Bobby Williams' second nominating petition for Aliquippa City Council was circulated by Vickie Fratangeli, who was not charged in the case. Fratangeli won the Democratic endorsement for City Council and the Democratic Primary, and will appear on the ballot this fall for a spot on council. Vickie Fratangeli is the mother of Sheriff's Deputy John Joe Fratangeli, who serves as a supervisor in Independence Township.
Vickie Fratangeli and George David were previously co-defendants in a civil suit filed by the Aliquippa Democratic Committee in 2003. Beaver County Judge Gus Kwidis ruled in favor of the Democratic Committee, finding that David and Fratangeli had violated the Pennsylvania Election Code. Criminal charges were never filed in that case.
The other Democratic endorsement in Aliquippa was won by Robert Rager, who also won the Democratic Primary. Robert Rager is the father of Ashley Rager, who was hired as a secretary by Sheriff David's Solicitor Myron Sainovich after announcing her candidacy for Prothonotary against Nancy Werme, three years before the position was up for election. Sheriff George David subsequently threatened to murder Werme while brandishing his service revolver during a meeting with this reporter. Those events followed a controversy that saw George David's wife Linda David leave her role as First Deputy in the Prothonotary's Office.
Attorney Myron Sainovich was hired by Sheriff George David to be his solicitor after he was fired as the Beaver County Solicitor by Commissioners in June of 2011. County Commissioners subsequently filed a lawsuit against Sainovich alleging he bilked taxpayers out of tens of thousands of dollars. Sainovich also currently serves as the City Solicitor for Aliquippa.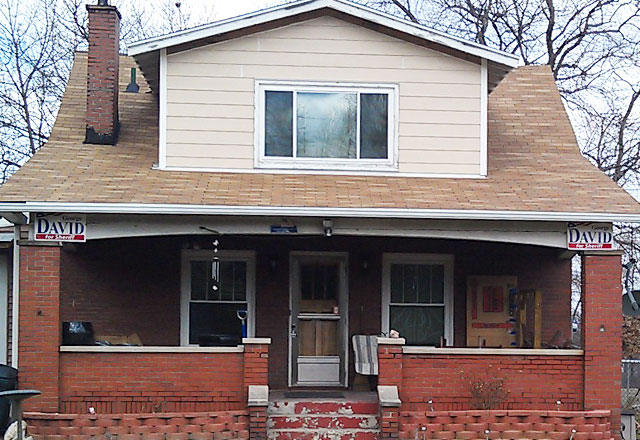 Editorial Note: For clarification, the Bobby Williams mentioned in this article is not the same man who ran against Jim Christiana for state representative.
Note: In the interest of full disclosure, this reporter is a named victim in criminal charges filed against Sheriff George David by the Pennsylvania State Police.