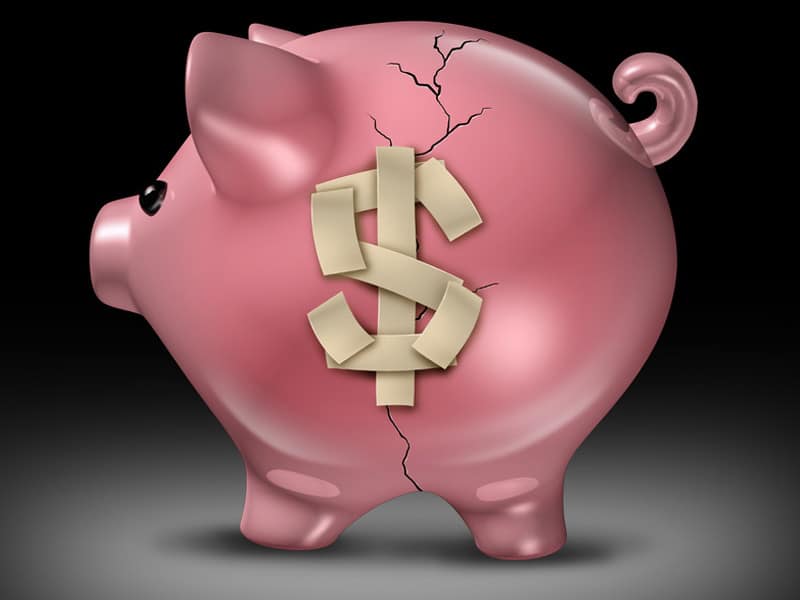 Beaver County Commissioners Dan Camp and Sandie Egley say they will not be approving any budget increases for the Sheriff's Office. The decision by the Republican majority of the Board ends months of meetings and discussions with Republican Sheriff Tony Guy, who had insisted his budget does not give him the funds necessary to perform the duties of his office.
Sheriff Guy made yet another presentation about his budget at yesterday's public worksession, attempting to convince Commissioners that a revised budget they set at the beginning of the year cut too deep into his office. The Commissioners remained convinced that the Sheriff's Office has been provided the funds necessary to allow it to perform its core duties, and that Sheriff Tony Guy has simply refused to cut extra functions which are eating away at his budget.
"After Sheriff Tony Guy raised concerns about his budget, we asked him for information about his office," Commissioner Sandie Egley told the Beaver Countian in an interview after yesterday's worksession meeting. "After six months, we finally received that information from the Sheriff. My decision on his budget stands and this is now a case closed. It's done."
Commissioner Dan Camp, who has spent considerable time researching the Sheriff's Office since becoming Commissioner, said the department needs to be shrunk and returned to performing only its core functions.
"As a member of the Board of Commissioners I feel the $3.1 million budget set for the Sheriff's Office of Beaver County is a fair number that allows the Sheriff to run the mandated duties of his office," Commissioner Camp told the Beaver Countian. "We have met with the Sheriff multiple times. I think it is in the County's best interest to stand strong as a Board and not give any more money to his budget."
Commissioners Camp and Egley said Chief Financial Administrator Ricardo Luckow will be enforcing the budget they set for the Sheriff's Office. County officials say they envision a Sheriff's Office that is far smaller and leaner than the one described by Sheriff Tony Guy at budget meetings.
"I want Tony Guy to manage his own budget, but since he is not taking on that responsibility I feel the Board is going to have to," said Commissioner Egley. "His office is doing things he wants it to do, not just the things it needs to be doing […] As Commissioner there are things I want to do too, but I only have so much money to work with and I am working within that budget just like he has to work within his. There is no more money to give him, there is none […] If Tony Guy doesn't want to be the bad guy in his office then I will be the bad guy for him. If he doesn't want to tell his guys no, then I will tell them no. I have no problem doing that. I don't want to micromanage him, but I will."
Although no final decisions have been made by the Board on how to trim duties away from the Sheriff's Office, among the options being considered include closing the back doors to the courthouse — which are largely used by staff — after certain hours, having Jail Guards instead of Sheriff's Deputies transport prisoners to the hospital, moving the functions of the Beaver County Regional Booking Center away from the Sheriff and assigning them to the Warden, ending the Sheriff's Office DARE program, and taking action to stop the Sheriff from running an unauthorized K9 program that deploys narcotics dogs not owned by the county (Sheriff Guy has given multiple interviews to the press and appeared at press conferences touting the role his office has played in assisting narcotics investigations).
Commissioner Dan Camp suggested that municipal police departments may need to start transporting suspects they encounter who have outstanding warrants to the jail as is done in many other counties, instead of calling for a Sheriff's Deputy to come by to pick up the suspects for them. Commissioner Camp said such a move could also have the added side benefit of helping encourage local municipalities to begin discussions about merging their police departments.
County officials are preparing for the possibility that Sheriff Tony Guy may file a lawsuit in an attempt to get a judge to order his budget increased, and are also researching the possibility of taking legal action against the Sheriff to force him to stop performing duties not mandated by the Pennsylvania County Code or properly authorized by the Board of Commissioners.
"Eventually the Sheriff is going to need to develop the managerial skills to manage his budget on his own," concluded Commissioner Egley.
The Commissioners are currently fighting a grievance filed by four deputies of the Sheriff's Office who Tony Guy told had been promoted to full-time even though forms authorizing the funding of those positions had not been signed by the Board of Commissioners. The county is also defending against three separate federal lawsuits filed by former deputies who were terminated without cause by Sheriff Guy when he took office in January (including a Deputy who assisted the Pennsylvania State Police in their investigation into then-Sheriff George David) — an arbitrator has already ordered the county to provide severance pay to those deputies and several others.
Among other unaddressed issues previously raised by the Commissioners include Sheriff Tony Guy's failure to provide activities logs of duties being performed by his Deputies (which they say is mandated by an existing court order still in effect from the prior administration), the Sheriff's failure to respond to an internal county investigation that determined his Chief Deputy Sheriff violated the county's sexual harassment policy, and the Sheriff's failure to cease working his department's K-9s after an investigation by the Beaver Countian discovered that two of the three animals were not owned by the county and there were no written agreements with the dogs' owners (the two K-9 handlers had also been using the taxpayer supported animals and public facilities for their own for-profit businesses).
A Right-to-Know request previously filed by the Beaver Countian seeking records for the Sheriff's Office K-9 Fund revealed the county has no information on how much money was donated by the public or how those donations were spent.