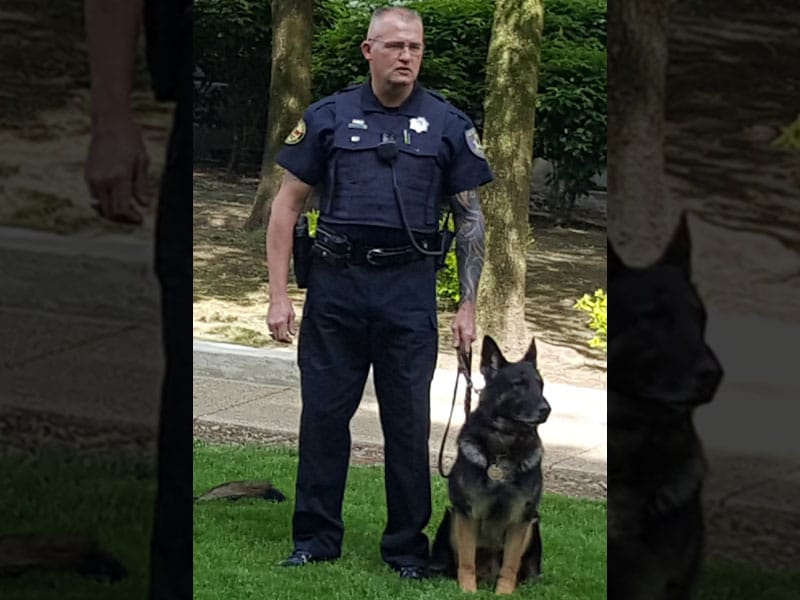 The Beaver County Board of Commissioners cut off funding to all but one of the Sheriff's Office K-9s today after Tony Guy failed to address several concerns raised months ago about the animals and their handlers.
County Solicitor Andrea Cantelmi sent a letter to Sheriff Tony Guy today notifying him that Commissioners would no longer authorize payments for the care or handling of dogs used by Sheriff's Deputies Jim Brown and Deputy Sgt. Richard Yonlisky. The action by the Board was taken unanimously.
An investigation by the Beaver Countian published earlier this year first revealed that dogs being used in the Sheriff's Office by Brown and Yonlisky were privately owned by them, that there were no agreements with the county for their use, that along with their use by the Sheriff's Office the animals were being used by deputies for personal financial gain, and that monies donated by the public to fund expenses associated with the Sheriff's Office K-9 Unit were privately maintained by deputies and unaccounted for by the county.
Commissioners sent Sheriff Guy a letter back on May 13th instructing him to cease and desist the use of the animals as they were privately owned and there were no approved agreements for their use by the county. Sheriff Guy failed to formally respond to the letter, and to the contrary, permitted Deputy Brown to bring a new dog into service.
"Sheriff Tony Guy does not have the authority to utilize these dogs or to expend funds for that purpose," Solicitor Cantelmi told the Beaver Countian. "We thought he would come forward and have a meaningful conversation with us about the dogs and about the problems surrounding them, but that has not happened, he has only mentioned them at all briefly in passing."
Along with paying for the food, veterinary care, and training of the K-9s, the county also pays each deputy responsible for their handling $10 per day – $3,650 per year – in addition to their regular salaries to care for the animals while off-duty.
Commissioner Sandie Egley told the Beaver Countian that Sheriff Tony Guy is putting taxpayers at risk by continuing to allow deputies to use their privately owned dogs to perform official duties.
"There are conflicts of interest and questions of liability for the county with these dogs," Commissioner Egley told the Beaver Countian. "In May, one of the K-9s 'retired' and the Sheriff replaced the dog with another K-9 without informing Commissioners — we have no knowledge of whether the dog was purchased or donated, trained or certified. There are no contracts, no agreements, no resolutions, and as of today, August 29th, there's going to be no funding either."
A K-9 handled by Deputy Joseph Osche will continue to be funded by the county as Osche has not been personally profiting from the dog and the animal was formally obtained by the county through the "Pennsylvania Region 13 Task Force."