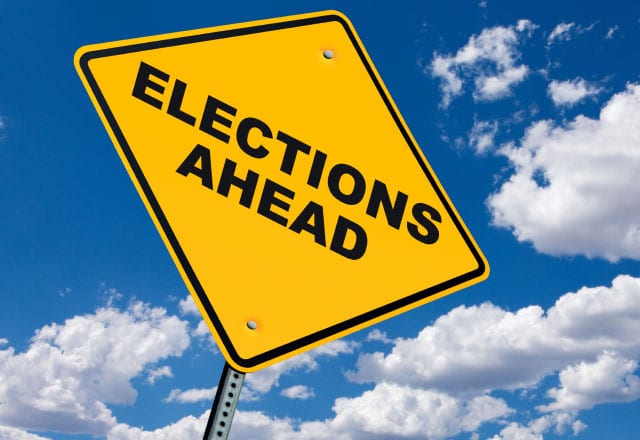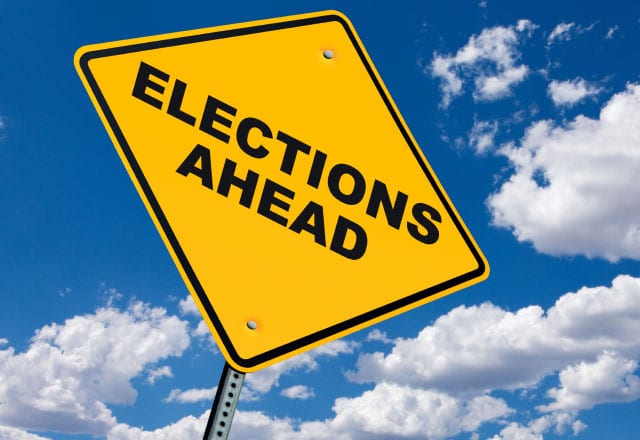 The head of Beaver County's Bureau of Elections has sent a letter to a man who withdrew his candidacy for Aliquippa City Council, demanding he submit a corrected voter registration if he wants to vote in the next election.
The controversy surrounding Bobby Williams, who submitted a nominating petition to appear on the May 21st Democratic primary ballot for Aliquippa City Council, arose after a series of investigative reports by the Beaver Countian raised serious questions about his residency. Following those reports earlier this month, a group of residents from Aliquippa filed a lawsuit against Williams seeking to keep his name off of the ballot. Williams withdrew his candidacy one day later.
Late last week, Elections Director Dorene Mandity sent a registered letter to Bobby Williams at 1669 Old Brodhead Road, his home address in Center Township. Records from Beaver County Central Services show that Williams signed for the letter at that Center Township location.
"After reviewing the information provided with the objection to your nomination petition, it is apparent that you do not reside at 269 Station Street, Aliquippa," Mandity wrote. "You cannot use this address for voting."
Mandity included a voter registration form for Williams to complete in order to vote in the next election. "Please note, if the registration contains a material false statement, the applicant shall be subject to penalties for perjury," she concluded.
Law enforcement sources in Aliquippa tell the Beaver Countian that a criminal investigation into Bobby Williams is already underway.
Williams has declined to return messages seeking comment since the Beaver Countian began its investigation, having previously told this reporter to "go fuck yourself."
[sidebar name="Premium-Story-Signup" width="640″ /] [level-plus-subscriber]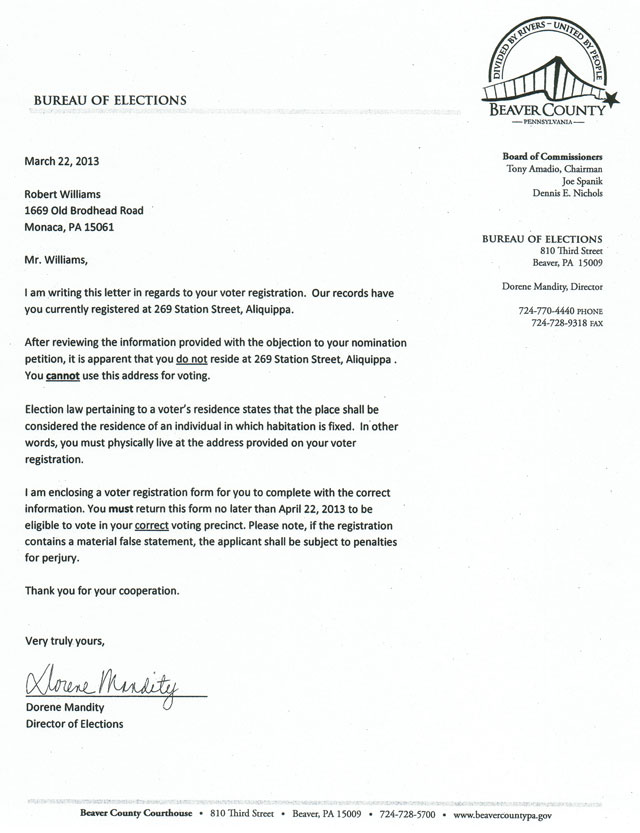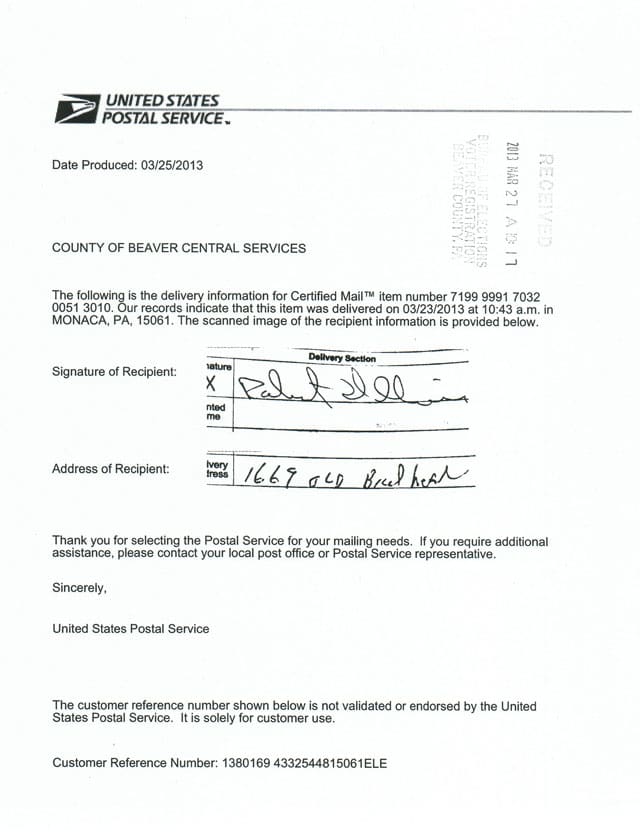 [/level-plus-subscriber]
Editorial Note: For clarification, the Bobby Williams mentioned in this article is not the same man who ran against Jim Christiana for state representative.