A newly founded nonprofit company established by several Beaver County Sheriff's Deputies held a fundraiser this month with the stated purpose of raising money for a drug detection dog used by their department. The fundraiser was hosted by a man whose house was raided by the Pennsylvania Attorney General's Drug Task Force last year, and whose son is scheduled to go on trial next week on felony charges for allegedly dealing drugs out of the home.
In videos posted to social media on July 31, Beaver County Sheriff's Deputy Jim Brown is seen in front of the Beaver County Auto Wash on Darlington Road in Chippewa. Dressed in his uniform and standing by a county sheriff's vehicle with his K9, Brown encouraged the public to attend an Aug. 8 fundraiser benefiting the "Beaver County K9 Unit."
Beaver County Auto Wash is owned by businessman Paul "PJ" Latsko. The business promoted the deputies' fundraiser on various social media accounts. PJ is seen posing with deputies in photos posted after the event.
The "Beaver County K9 Unit" was incorporated as a nonprofit organization in April by Brown, Deputy Sgt. Jennifer Bredemeier, and Aliquippa businessman Bret Gradek, according to records maintained by the Pennsylvania Department of State. According to county officials, funds raised by the deputies go into an account controlled by their corporation and not one affiliated with county government or overseen by the county treasurer or controller.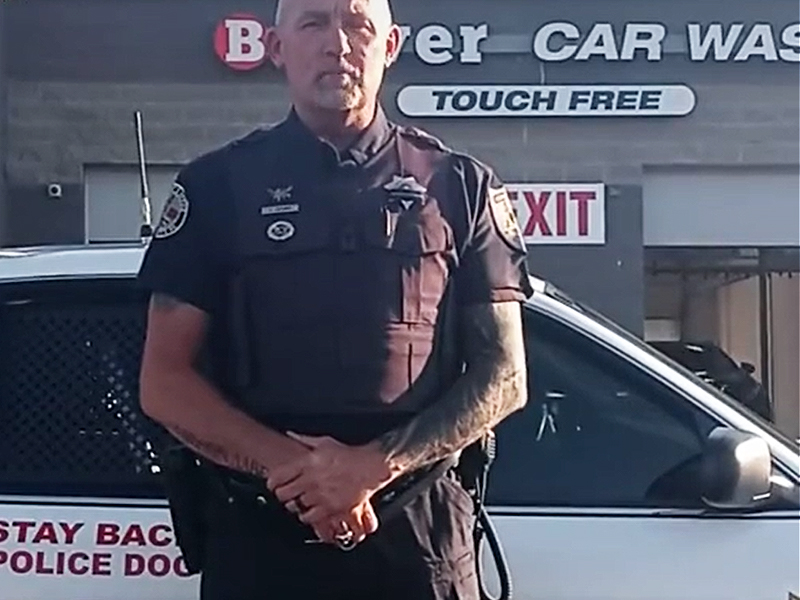 According to court records, a lavish home located at 915 Shenango Road, Chippewa Township, was raided in April of last year by the Pennsylvania Attorney General's Drug Task Force. Agents executed the search warrant after using an informant to allegedly buy drugs at the home from Brendan Paul Latsko, PJ's son who was 22-years-old at the time. County assessment records confirm the house is owned by PJ Latsko.
After knocking on the door and getting no response, state agents made entry and say they discovered Brendan running out of the home nude. Along with the naked man, agents also allege they discovered eight pounds of marijuana divided into one-pound sealed bags, 30 sheets of marijuana wax, 22 glass jars of marijuana, four baggies of marijuana, and 21 Xanax pills. Agents allegedly found paraphernalia as well, including a box of plastic bags, a bag sealer, marijuana vaping pens, and digital scales.
Agents say they confiscated a total of $73,500 in cash and a money counter.
Brendan Latsko was charged with misdemeanor possession of a controlled substance and possession of drug paraphernalia, and felony possession with the intent to distribute a controlled substance.
PJ Latsko was not charged with any wrongdoing. His son Brendan is scheduled to go on trial Aug. 31.
The Aug. 8 "Beaver County K9 Unit" fundraiser was held from 10 a.m. until 5 p.m. at Latsko's car wash. It featured several members of the Beaver County Sheriff's Office and the Beaver County Emergency Services Unit (ESU is the county's equivalent of a SWAT team), a drug detection K9 owned by Brown and leased to the sheriff's office, sheriff's office cars, Aliquippa police K9 handler Officer James Brown III (who is Deputy Brown's son), and the ESU's armored vehicle.
The ESU team is run by the county district attorney's office, which is currently prosecuting Latsko's son. County detective Patrick Young serves as the ESU commander under Lozier. Brown serves as a member of the team.