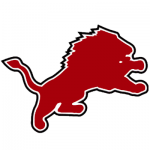 Public Group
active 9 months, 2 weeks ago
Keep tabs on the New Brighton Area School District.
New Brighton Student Newspaper
New Brighton Student Newspaper
Posted In:
New Brighton Area School District
It is an amateurish publication, as one might expect, but it doesn't have to be. Plagiarism and copyright infringement are cheap thrills of the novice that are almost always discovered. The "Monty Python" review author could use a little Medieval political and literary education to hone up on his understanding and appreciation of the satirical film, and the banal statements in the "nun" article were feeble attempts at originality and on a level with personal diary entries.

The ultimate accountability for the publication resides with the adviser/sponsor who proofs and approves the submissions. Too often, "anything goes" is found in student publications, but it is a disservice to students to let them think that their every word is sacrosanct. Set the bar high now, use the red pen or delete key, and the publication might have a chance, especially if it is posted online for all of the public to read. People will take them seriously, if they are serious about the effort themselves.

Nice try, but no cigar.

Author

Posts
Viewing 5 posts - 1 through 5 (of 5 total)
You must be logged in to reply to this topic.