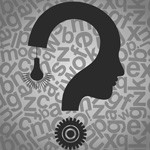 Public Group
active 5 months, 3 weeks ago
Need help using the site? Find a bug or have an idea for an improvement?
Editing or deleting one's own comments
Editing or deleting one's own comments
Posted In:
BeaverCountian.com Site Help & Development
I unintentionally posted a comment here that contained errors, namely confusing H.B.1602 with H.B.1680 during cross referencing. It would be helpful to have a personal editing function, so that the comment does not remain in its incorrect form and mislead others. I guess there would have to be limit on this, so that every hasty personal comment is not retracted, leaving gaps and confusing the sequential narratives. Limiting personal editing to the Discussion forum would perhaps prevent misuse of it.


Author

Posts
Viewing 4 posts - 1 through 4 (of 4 total)
You must be logged in to reply to this topic.