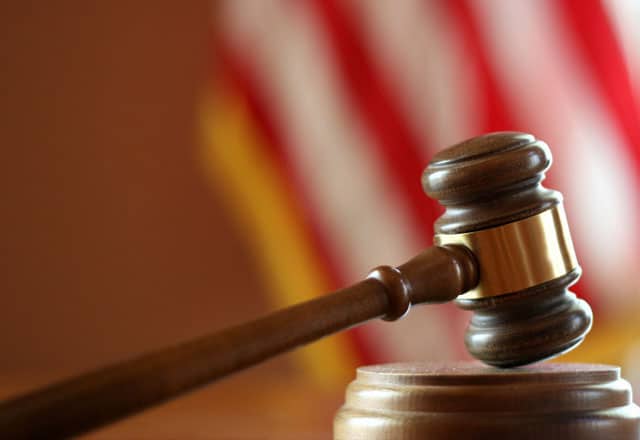 An Ohio woman charged with dropping a Rochester child from a third-story window pleaded guilty to Aggravated Assault in the case today.
The Beaver Countian was in the courtroom as Terra Jean Hill, 27 of East Palestine, admitted to Judge Harry E. Knafelc she dropped then 23-month-old Alizae Mosconi out of a third story window, onto the sidewalk below.
Police say Hill became upset after young Alizae threw a ball at her — She then picked the child up, dropped her out of the window, then sat down to watch television.
During a preliminary hearing held in September of last year, Dr. Jennifer Wolford at UPMC Children's Hospital described the injuries young Alizae's suffered as a result of the fall:
"She has a small amount of blood on her brain […] both of her eye sockets have been fractured above and below the eye, her maxilla — the middle of her face, she has fracturing there […] she has a big fracture by her temple and fractures by her ear as well that go down behind the ear. Her left humerous, radius and ulna are both fractured […] on her right arm the radius and ulna are both fractured […] Both lungs showed fluid in them, which is basically caused by internal bruising […] She has a laceration on her spleen where some blood had left that's sitting inside of her abdominal cavity […] She had a seizure due to the head trauma."
The doctor summed up Alizae's injuries at the time as "multiple, severely painful, and life threatening."
Alizae Mosconi continues to recover from the injuries, and Elizabeth Newman told the Beaver Countian today that her daughter is doing well.
"Alizae is great, she's just great. She's suffering no major complications or anything. She has some follow up appointments to make sure all of the bones by her eyes are healing properly, but that's all" said Newman. "She doesn't say anything about the day this happened to her, I don't think she remembers any of it."
Assistant District Attorney Frank Martocci said prosecutors will recommend a sentence of 5 to 10 years in a state correctional institution as part of the plea agreement with Terra Jean Hill. She will also have to undergo a mental health evaluation — Hill is currently being treated for ADHD, Bipolar Disorder, and Depression.
William Braslawsce, Hill's public defender, said he felt the plea deal with prosecutors was appropriate given the charges.
Sentencing in the case has been scheduled for May 2nd.