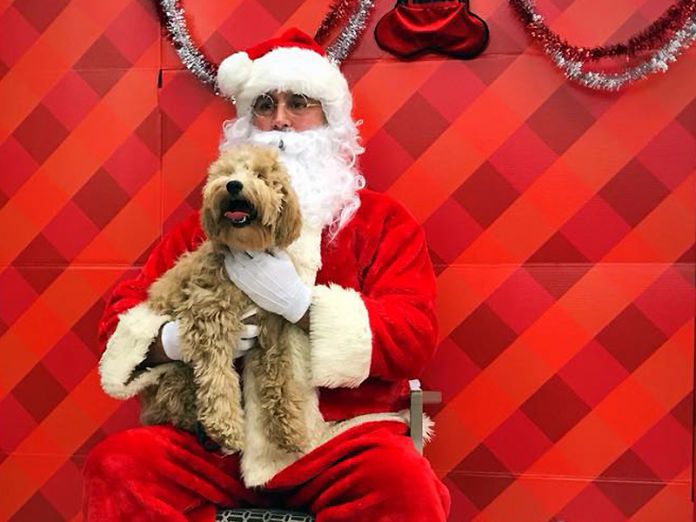 Republican Beaver County Sheriff Tony Guy's wife Sylvia is stomping into the political fray again this holiday season, posting a nasty little message to Wayne Kress' Facebook page.
Democrat Wayne Kress — who announced earlier this year he will be running again for Sheriff in 2019 — posted a photo of himself dressed as Santa Claus to his "Kress for Sheriff" Facebook page last week. Kress had volunteered to play the role of Kris Kringle as part of a fundraiser for the Humane Society.
Kress accompanied his photo with a brief holiday message, "I had such a great time today helping the Beaver County Humane Society raise money!! These are just some of the animals that paid me a visit, all of them were on the nice list!!"
Sheriff Guy's wife Sylvia publicly posted a comment to Kress' photograph today, saying, "To bad you aren't on the nice list.. Pathetic liars never are!"
Wayne Kress told the Beaver Countian he was disappointed with the lump of coal left for him by Sylvia.
"I wish Sheriff Tony Guy and his wife Sylvia a Merry Christmas and a Happy New Year," said Kress when asked his thoughts about Guy's comment.
Sylvia Guy is heavily involved with the Beaver County Republican Committee along with her husband.