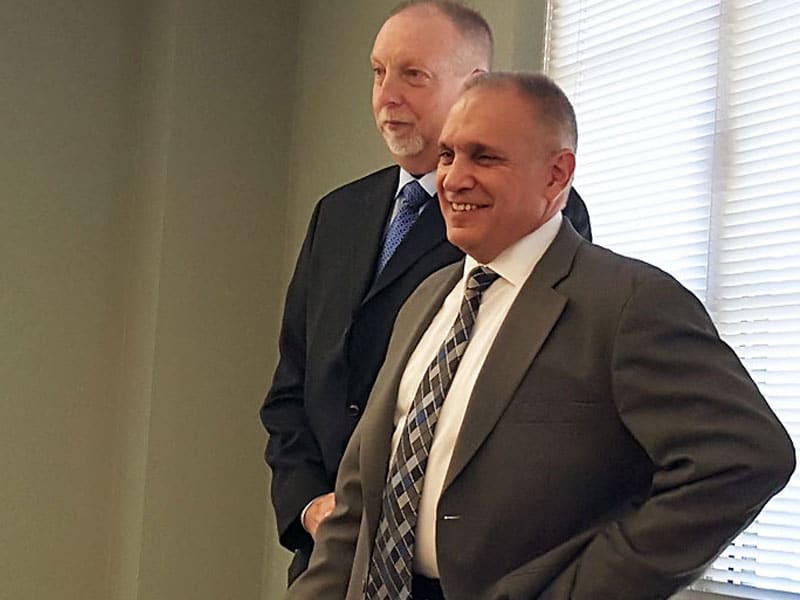 Beaver County Sheriff Tony Guy has hired a controversial former patrolman who was fired from his last department after being arrested twice but later acquitted in two unrelated on-duty incidents — ultimately costing the town he worked for $350,000 to settle a civil rights lawsuit filed as a result of his alleged actions. Sheriff Guy also hired two Aliquippa Patrolmen as part-time deputies and hired a Lieutenant who had previously worked as then-Sheriff George David's Chief Deputy.
Sheriff Guy submitted paperwork last Friday to hire Aliquippa Patrolmen James Cillo and Anthony Quinn as part-time sheriff's deputies. Also hired by Guy as part-time deputies are Jon Lutton, Thomas Rubino, and William Davis. Guy hired Ralph Ramanna, former Chief Deputy for then-Sheriff George David, to work as the full-time Lieutenant for his office.
Ralph Ramanna previously retired from the Sheriff's Office and has been a staunch ally of George David for years. Following David's arrest back in 2013, Ramanna gave interviews to the Tribune Review touting David's integrity and character. "I know he has his men's best interest at heart. I know he also has the people's best interest at heart," Ramanna told the paper about David at the time.
Aliquippa Officers Anthony Joseph Quinn and James Mark Cillo together completed their one-year probationary period with the City earlier this year, and will both now be working together as part-time Beaver County Sheriff's Deputies under Tony Guy.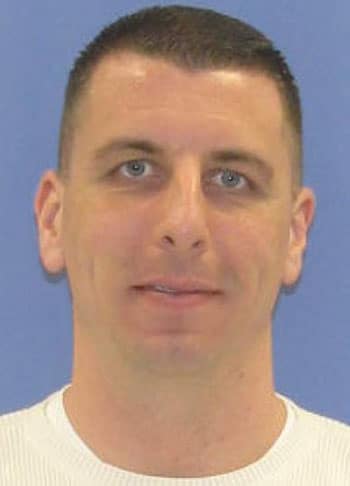 William S. Davis, a former Whitaker Township patrolman, was acquitted in 2014 of charges that he repeatedly lied in an affidavit for a search warrant of a house he suspected of being involved in narcotics distribution. The former officer was also acquitted in an unrelated case from 2012 after being arrested on charges of perjury, false swearing, unsworn falsification to authorities, official oppression and criminal mischief, after allegedly attempting to extort a woman he had pulled over on a traffic stop.
Davis was fired as an officer in early 2015 as a direct result of the incidents, with Whitaker Township agreeing to pay $350,000 to settle a civil rights lawsuit brought by the woman Davis had pulled over. The former officer subsequently contested his termination but arbitrator Bernard Keisler ultimately sided with the township in his November 2015 ruling, determining the municipality was justified in its firing of the officer on the grounds of "violations of law, inefficiency, neglect, intemperance and conduct unbecoming an officer as described in the Borough Code and Police Tenure Act."
Following his acquittal at trial, William Davis filed a federal civil rights lawsuit against Allegheny County District Attorney Stephen Zappala and Allegheny County Detective Lyle Graber, claiming false arrest and malicious prosecution. Federal court records examined by the Beaver Countian show that case is still before U.S. District Judge Mark Hornak, currently pending a decision on a motion to dismiss filed on behalf of the Allegheny County District Attorney's Office.
"We said as a Board if we closed five open full-time positions [Sheriff Guy] could hire the part-time positions to give him the manpower that he needs," Commissioner Camp told the Beaver Countian. "That is what we did and that is what he did […] As for the deputies that he hired, he's an elected official, we signed the paperwork for payroll purposes only."
Internal county paperwork approving payment for Sheriff Tony Guy's new hires was signed by Commissioners Tony Amadio and Dan Camp (both Amadio and Camp held private meetings with Tony Guy before signing the papers). Commissioner Sandie Egley refused to sign the forms, writing a large "NO" on her signature lines.
Commissioner Egley told the Beaver Countian she remains appalled at how Sheriff Tony Guy has been managing his office.
"I am suspicious of everything he does and for good reason," said Egley. "I can't stop this. I am one person, I am one vote. Tony Guy had private meetings with Tony Amadio and Dan Camp, I wonder why he never asked to meet with me? It's because he knows better, he knows the answer would be no."
Commissioner Egley went on to mock Sheriff Guy's hiring practices.
"Tony Guy has continually stressed that he would only hire deputies with the utmost integrity and has touted this point system he developed to rigorously review and interview applicants," said Egley. "Based on his incredible point system, I can only assume that Tony knows the background of each of these employees and obviously approves of them."
Egley said she is similarly frustrated with her fellow Commissioners.
"As fast as I'm trying to get rid of people who have no business working for the county, these people keep bringing more of them in," she said.
A representative for the Sheriff's Office the Beaver Countian spoke with said he would talk to Sheriff Guy for this report, but ultimately did not provide on-record comment for the article.