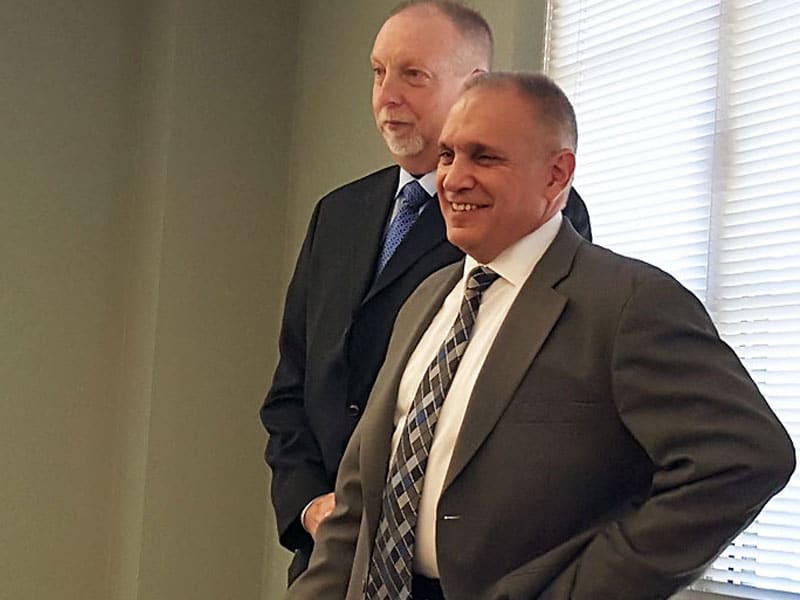 An investigation by county officials has determined the Chief Deputy of the Sheriff's Office violated the county's sexual harassment policy when he allegedly sent several suggestive messages to a female county employee earlier this year.
The Beaver Countian first became aware of sexual harassment allegations involving Chief Sheriff's Deputy Dean Michael back in May when several individuals who know the female employee expressed concerns to this publication about her treatment. The female employee did not file a formal harassment complaint against Chief Deputy Michael with the county, expressing concerns to other county employees that her name might become public.
The allegations have been widely discussed throughout the courthouse over the past month. In keeping with its standard practice, the Beaver Countian is not identifying the employee by name due to the nature of the allegations.
According to both sources close to the female employee and independent sources familiar with the investigation, the alleged harassing statements were sent by Chief Deputy Michael to the female employee back in April via private messaging. Among the statements alleged to have been sent from Chief Michael to the employee are: "You need a spanking," "I won't kiss and tell," and "There is snow on the roof top but fire down below."
The female employee reportedly responded by calling Chief Deputy Michael "an ass."
Sources familiar with the investigation say that although the female employee declined to file a formal harassment complaint, she was cooperative with the county's investigation — Chief Dean Michael was not similarly cooperative with county officials but did characterize the allegations as a misunderstanding.
The county has recommended Chief Sheriff's Deputy Dean Michael be placed on an unpaid suspension and receive training on how to properly interact with other employees. Under Pennsylvania County Code, the Board of Commissioners has no authority to take disciplinary action against an employee of row offices overseen by other elected officials, including the Sheriff's Office.
Chief Sheriff's Deputy Dean Michael was newly hired by Sheriff Tony Guy when he took office in January and has since been both working in the office and undergoing training to become certified through the Pennsylvania Sheriff and Deputy Sheriff Education and Training Program. The position of Chief Deputy is one defined by Pennsylvania County Code.
Chief Michael declined to comment about the allegations when questioned in person today by the Beaver Countian. The female employee has not responded to messages relayed to her from the Beaver Countian seeking comment.