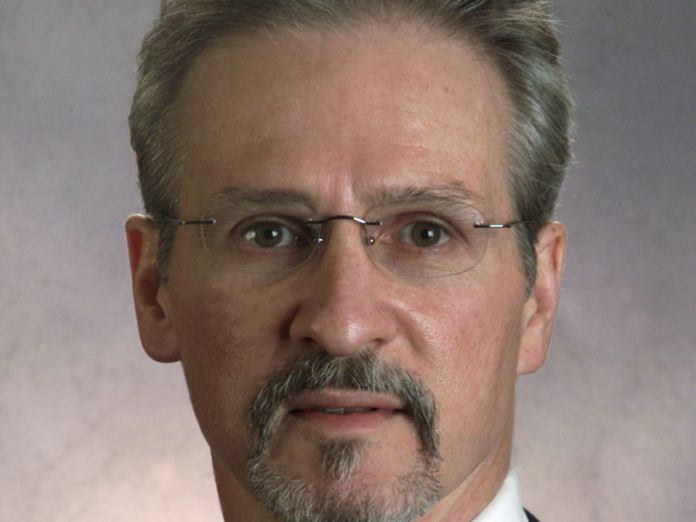 Former state Rep. Mike Veon took part in a private May meeting in Ohioville that included the discussion of a potential casino development in Beaver County.
But according to court records, Veon allegedly ignored a June subpoena to be deposed as a witness in an unrelated federal civil lawsuit alleging fraud in a gaming company acquisition in 2007.
The two cases have a few similarities: they're the only two casino-related projects that have been proposed for Beaver County; they were both proposed for the adjacent Big Beaver/South Beaver Township area; they both involved direct competition with Lawrence County; and Veon's name has come up in connection with both.
The current potential development is being scrutinized for beginning with meetings also attended by Louis DeNaples, a former casino magnate with alleged mob ties and a state ban on being involved in any gaming venture.
The prior venture, according to court filings, had a spectacularly bad ending.
Merit Management Group, the defendant in the federal civil case, has asked the U.S. District Court in Pittsburgh to hold Veon in contempt and to compel him to give a deposition. Merit subpoenaed Veon in response to fact-finding testimony by the plaintiff alleging that politics played no role in the case.
Merit's motion reads in part: "(Veon) may be in a position to testify as to the political motivations involved in the issuance of gaming licensing. To better understand the political climate, (the defendants) issued a subpoena to Mr. Veon asking that he appear and produce any documents in his control or custody related to (Valley View's owners)."
An attorney representing Merit did not return a call seeking more information about Veon's involvement. Veon also did not return a message seeking comment about his subpoena and his involvement with both proposed casino developments.
Veon, formerly of Beaver Falls, served 22 years in the Legislature before losing re-election in 2006. He was found guilty in 2010 and sentenced to six to 14 years in prison for using taxpayer resources for political campaigns as part of the scandal known as "Bonusgate."
In 2012, he was sentenced to another one to four years for misusing state grants to the nonprofit Beaver Initiative for Growth (BIG), which he co-founded.
Veon was paroled in 2015 after serving five years in prison. His conviction on conflict-of-interest charges in the BIG case was later overturned by the state Supreme Court.
Veon now works as a lobbyist and government relations consultant. He's said he now lives in Pittsburgh.
Beaver County's first gaming foray
The federal case involves the two parties that were in competition in the mid-2000s for the state's last harness-racing track license.
They were Indiana-owned Centaur Inc., which wanted to open Valley View Downs track in South Beaver Township, and Bedford Downs (of which Merit was a 30 percent equity partner), which wanted to open a Lawrence County track.
Veon was openly in support of the Beaver County venture.
Both wanted to operate "racinos," a combination horse track and casino, which required first a harness-racing track license, and after its approval, a separate gaming license. The original filing notes that without the gaming license, Valley View Downs wouldn't have been viable. The majority of its revenue would have come from slot machines.
When the state denied both initial applications in 2005, Valley View Downs purchased Bedford Downs for $55 million, of which about $16 million went to Merit. Valley View also agreed to put the racino on the Lawrence County site, which it agreed to purchase for $20 million.
The venture was intended to eliminate the competition, and make Valley View Downs more likely to get the licenses, according to the motion.
The lawsuit, filed by Centaur trustee FTI Consulting Inc., alleges Bedford Downs had no streams of revenue and limited assets, such as a website and a logo; it was just intended to get them to "bow out."
The state then granted Valley View Downs the harness-racing license in 2007, but the Gaming Control Board denied it the needed gaming license in 2008. In 2009, Valley View Downs filed for Chapter 11 bankruptcy.
The civil suit claims Valley View vastly overpaid for Bedford Downs.
"Valley View Downs essentially paid $55 million dollars for a valueless company," the suit alleges. "The sole purpose of the transaction was to remove Bedford Downs from the competition for a license that only represented a single step in the long and risky process of opening and operating a racino in Pennsylvania."
Specifically, it alleges that Valley View Downs was insolvent at the time of the sale and that the transfer of the $16 million to Merit was fraudulent and should be made void.
"Valley View Downs' fatigue with the application process and its apparent over-eagerness to win the harness-racing license resulted in it making an objectively unsound business decision," the suit alleges.
As part of the bankruptcy proceeding in 2010, Valley View's rights to the harness-racing license and the Lawrence County land were sold to the highest bidder, American Harness Tracks, for $5.6 million, a small fraction of what it had invested.
The racino dream went on under various investors until the Gaming Control Board ended their casino application process in 2016.
The new game
Mount Airy Casino & Resort won a competitive bid for a mini-casino license from the state in February of this year.
The company bid $21.1 million to open a facility that is permitted to operate up to 750 slot machines, and after paying an additional fee of $2.5 million, run up to 30 table games.
Beaver County is within a 15-mile radius the casino is considering for locations. The radius also includes portions of Butler, Mercer and Lawrence counties. Beaver County commissioners announced in April that Mount Airy was considering land in Big Beaver.
In the Ohioville meeting in May, those in attendance included Veon, Pat Nardelli of Castlebrook Development, former county solicitor Joseph Askar, and former casino magnate DeNaples. County commissioners Dan Camp and Tony Amadio signed nondisclosure agreements with Mount Airy prior to the gathering at Seven Oaks Country Club. Commissioner Sandie Egley refused to sign an NDA and didn't attend.
Like Veon, DeNaples has his share of notoriety. A wealthy Scranton-area businessman, DeNaples was granted one of the state's first casino licenses in 2006 and founded Mount Airy.
But after a 2008 grand jury indictment on four perjury charges for allegedly lying about mob ties when he was granted the license, DeNaples agreed to turn over legal control of Mount Airy to a trust headed by his daughter in exchange for the dismissal of the charges.
The state also issued him a ban from having any business dealings with gaming, or from profiting directly or indirectly from it.
Mount Airy officials have been meeting with officials in all four counties. This month, it requested a two-month extension on its deadline to identify its chosen site to the state gaming board.
It is now expected to name the site in October.
BeaverCountian.com's John Paul contributed to this report.