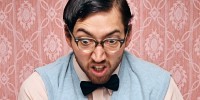 We did the geek work so you don't have to!
If you can use a word processor, you can now run your very own website. Adding or updating content, including articles, photos, and videos is now a simple nerd-free endeavor.
Our easy to use interface is well documented, with helpful explanations and how-to's provided each step of the way. If you should ever run into a problem, or have a question, free help from a real-life computer geek is just a click away.
There's no need to learn how to design websites.
We've included over one-hundred and thirty beautiful designs for you to choose from.
To make them even better, each design can easily be customized to create your own personalized look.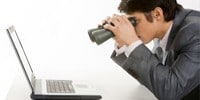 What good is a website if no one visits it?
We'll automagically promote your site in the search engines, with other sites in Beaver County, and in social media.
Our goal is to help Beaver Countians get noticed!

Our streamlined setup process gets your new website up and running in only minutes.
Just fill out a simple form and click submit, our systems will do the rest of the work for you.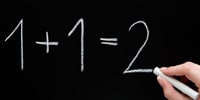 Advanced doesn't have to mean complicated.
We provide all of the features that businesses, non-profits, clubs, and professionals may need to take their blog or website to the next level. Now your organization can have a serious presence online, without having to invest serious money to get it.
Our advanced features are just as easy to use as our basic ones, and equally well documented.
Just because you start a site using our systems, doesn't mean you have to run a site that uses our name.
The Beaver Countain lets you maintain a website using your own domain. As with everything else, setup is as simple as entering your domain name and hitting submit.
Take your fundraising efforts to the next level by accepting donations online.
With just a click of a button, you can integrate paypal into your site, allowing people to donate money using their bank account, credit or debit cards.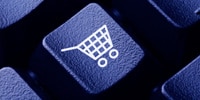 Transform your business by selling merchandise online. Ecommerce is no longer complicated, expensive, and time consuming, thanks to the Beaver Countian!
With a click of button, we'll turn your site into a full featured online storefront by integrate a catalog, shopping cart, inventory tracker, payment system, and everything else needed to do e-commerce like the big boys.
Sell to just people living in Beaver County, the state, the entire country, or beyond.
It's all up to you!
Our systems will grow along with your site.
As time passes, or need arises, you can activate dozens of "plugins" that will instantly give added functionality to your site. The same technologies used to run all of BeaverCountian.com are available to your projects, giving them power and flexibility.
Give selected people access to post on your site, and decide if those posts appear instantly, or require moderation before going live. A perfect way for a team of people to publish an online newsletter, or maintain a content-rich website.
Innovative tools let you link your site together with other sites hosted by the Beaver Countian. You can display updates that take place on another blog in real-time, allow registered members of other sites to comment on yours, and integrate content in dozens of other unique ways.