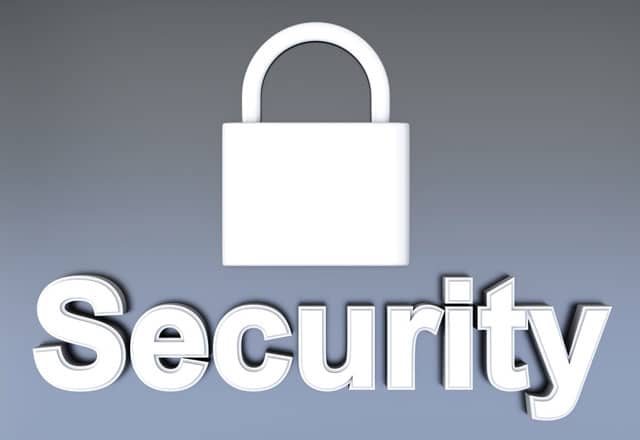 The latest round of legal filings between the Beaver County Commissioners, Deputy Sheriff's Association, and Sheriff George David, have revealed at least a partial listing of private security services being performed by the Beaver County Sheriff's Office.
County Commissioners filed a lawsuit against Sheriff David attempting to stop him from performing private security services after an investigate report by the Beaver Countian revealed the extent of the activities. An audit subsequently conducted by Controller Rossi's Office has shown the services are being performed at a loss to taxpayers totaling nearly $100,000 to date.
Sheriff George David pleaded his Fifth Amendment Rights against self incrimination at a hearing on the matter held in front of Senior Erie County Judge John Bozza earlier this month.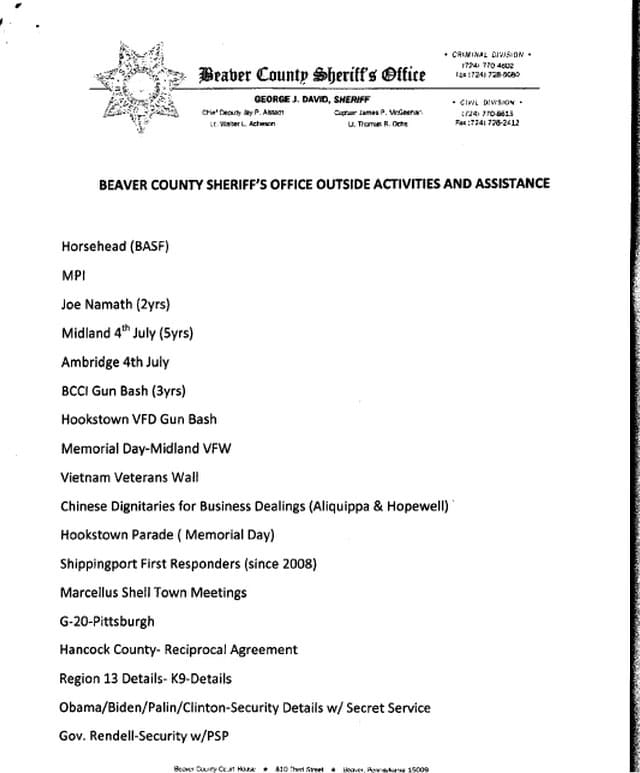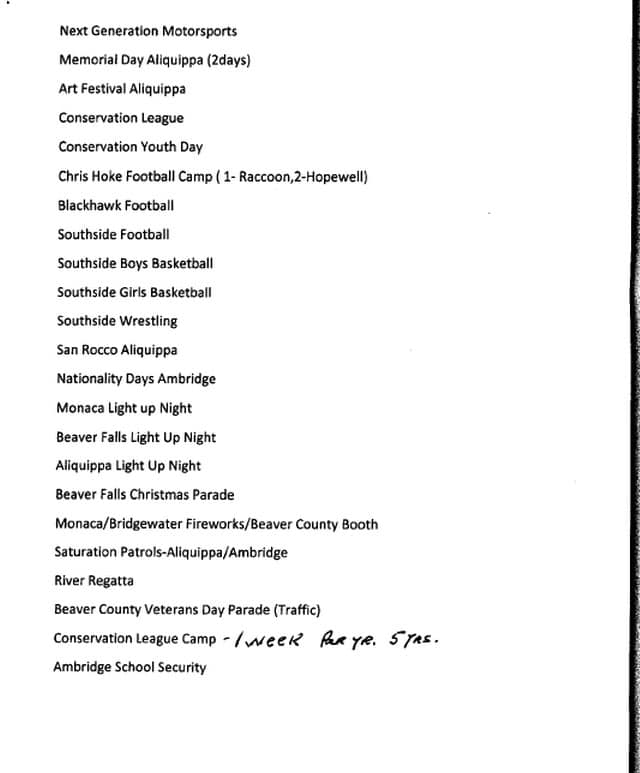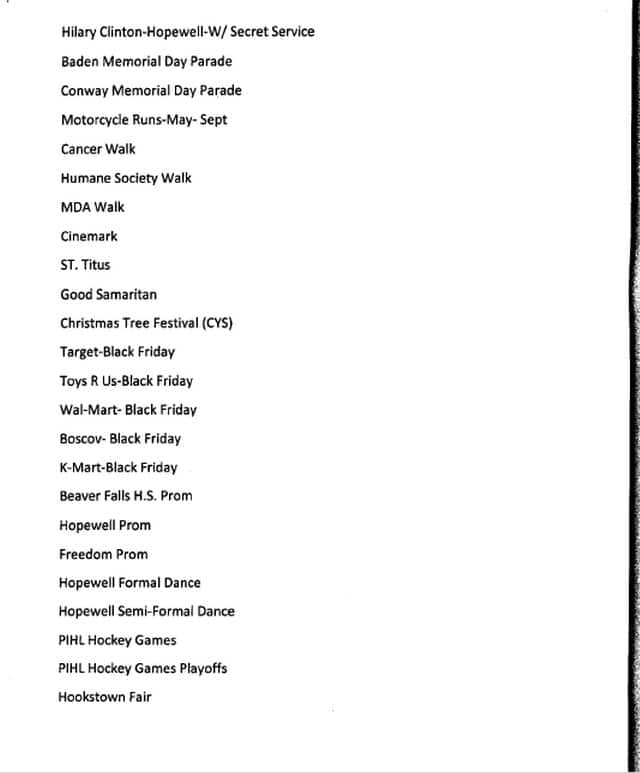 Note: In the interest of full disclosure, the Beaver Countian has released a statement regarding an incident involving Sheriff George David and this reporter.
Share This Article:
The Latest News: