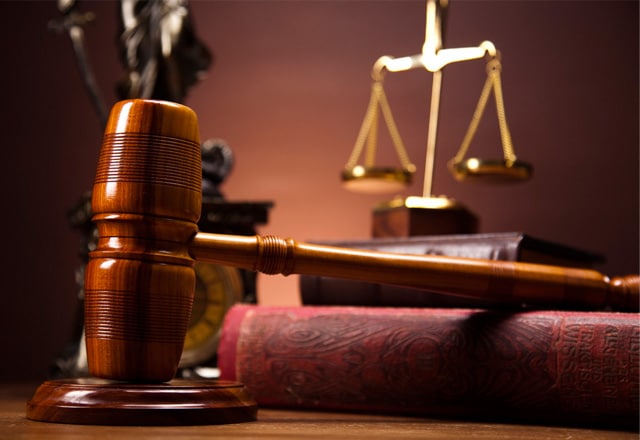 Damontae Williams entered the courtroom wearing a wrinkled white shirt and black pants, his hair in dreadlocks past their expiration, a black tie hung loosely from his neck. Thinly built with a soft and somewhat effeminate voice, Williams betrayed the thug image that first comes to mind when one thinks "attempted cop killer."
Deputies were talking with the Pennsylvania State Troopers who investigated the case about assorted trivialities, daylight savings time, the nice weather we've been having recently. Williams sat silently and alone as his attorney, Assistant Public Defender Kevin Kindred, was back in the judge's chambers along with Assistant District Attorney Chad Parks, who was prosecuting the case.
All of the morning and most of the afternoon would be spent picking a jury. But shortly after 3pm the case-in-chief finally got underway.
The Prosecution's Opening Statement
"On July 25th, 2012, two incidents occurred," started Chad Parks in his opening statement, "an alleged robbery and an alleged shooting."
According to the prosecution, sometime around 5pm that day, Damontae Williams walked into the Cricket cellular store in Center Township, asking about accessories for his phone. "As the clerk Dan Clear was checking this customer out, he produces a gun, and points it at his chest," said Parks. The clerk handed over everything that the customer had asked for, and called 911, describing a black male with dreadlocks, a white shirt, and a silver neon.
"Immediately the 911 operator sends out an alert," said Parks. "One of the officers who hears that alert is Officer Alan Shaffer."
Officer Shaffer of the Monaca Police Department exited his station, and saw a vehicle that matched the description. According to Parks, the officer gave a brief chase until traffic from a red light forced the vehicle to a stop. Parks told the jury that a man then fled the car from the passenger's side door.
"The officer makes contact with the suspect, knocking him to the ground with his motor vehicle," said Parks. "But that doesn't stop the suspect." Officer Shaffer then proceeded after the suspect on foot, pulling out his baton. "What he finds out, is that the button is not enough … The suspect pulls a firearm from his waistband, fires multiple shots."
Officer Shaffer is hit in his right thigh, said Parks, and returned fire. Other officers began arriving on scene. "What they find when they arrive, is Officer Shaffer with the suspect at gunpoint."
After the suspect was searched, he was found to be in possession of not one, but two firearms, Parks told the jury. "He was also found to be in possession of 4.4 grams of crack cocaine."
The Defense's Opening Statement
"I think it's important that you realize not only does the prosecution have to prove physical actions for each count," began Assistant Public Defender Kevin Kindred, "but they also have to prove beyond a reasonable doubt his mental state."
Kindred then began to lecture the jurors about the legal definitions of otherwise common words, such as "specific intent," and "recklessness."
"The Commonwealth is charging my client with specifically trying to murder a police officer," he said.
Kindred appeared to accept as fact most of the assertions made by prosecutor Chad Parks in his opening just moments before. "The officer stays in his car and pursues Damontae while he's on foot, and literally strikes him with a vehicle … What's going through someone's mind when they're struck by a vehicle? That's not an everyday event."
The defense attorney suggested that when Officer Shaffer had pulled out his baton, Williams may have believed it was a gun. "It's a black object, and it's right on his belt, and he's reaching there … He sees a gun drawn, and pop, pop, pop as he's running for cover."
He said it was after finding cover, that Williams tossed his weapon toward the officer, telling him "I'm done, I'm done, I'm done."
"You're going to hear the gun that was tossed still had bullets in it. You're going to hear they found a second gun that was fully loaded … It is the burden of the Commonwealth to prove [attempted] intentional murder."
The Prosecution Calls Dan Clear
Thirty-five year old Dan Clear was a salesman at the Cricket store last year, working the 10am to 9pm shift alone. He said a customer walked in with a phone that had a cracked screen. "He asked me for a case to prevent any further damage … We proceeded to the register … When the customer gave me the cash is when the gun was produced," he said. "It was pretty close, maybe 6 to 12 inches … It was pointed directly at my chest."
Clear said he cooperated fully with the robber. "I said anything you want. I put the cash in the bag along with the accessories and handing it to him." He said the plastic bags used by the store are green. He then called 911, describing the suspect as wearing a blue New York Yankee's cap, and the getaway vehicle, which he said was a silver neon.
The prosecution then introduced Exhibit 1, a recording of Clear's 911 call.
"Following the incident, were you shown a photo array," asked Kevin Kindred on cross-examination. "I showed the officer who my best guess was. He didn't tell me if I was right or not," replied Clear.
Kindred then asked if Clear remembered testifying at a preliminary hearing in the case that it was an LA hat, not a New York Yankee's cap, that the suspect had been wearing. Clear couldn't recall, saying it had been a long time.
On re-direct, Clear identified Damontae Williams, the man seated at the defense table, as the man who had robbed him that day.
The Prosecution Calls Officer Alan Shaffer To The Stand
Several officers from the Monaca Police Department who were seated in the first row rose to their feet as Officer Alan Shaffer entered the courtroom. They remained standing as Officer Shaffer was sworn in, finding their seats only after he took the stand.
Officer Shaffer told the jury that he's been a patrolman for 16 years, and was working the 3pm to 11pm shift on the day in question. He said he remembered hearing an alert about a robbery at the Cricket store. "I immediately leave the station to see if I can assist Center Township with locating the suspect."
He noticed the suspect vehicle traveling in the opposite direction.
"I try to nudge the front of my vehicle into the opposite lane," said Shaffer, "trying to slow it down, to hopefully stop it." The car did not stop, and Shaffer said he turned his vehicle around to follow it. "I turned on my emergency lights, I called out to 911 with my location."
Officer Shaffer said the vehicle was forced to stop when it reached traffic caused by a red light in front of the CoGo's. "The suspect vehicle had to stop, there was no where for it to go." That's when he said he saw the suspect flee the passenger's side door. "I knew I wasn't able to catch him on foot, he had a big head start on me, he was faster than me."
He said he saw the suspect drop a green plastic bag as he ran.
"I got as close as I could to him with my patrol vehicle, and did strike him with the front of my patrol unit," testified Officer Shaffer. "The suspect got back up and began running into the alleyway behind CoGo's."
Officer Shaffer then began describing a harrowing encounter, one that he said ended with him being shot.
"As I'm getting closer to him, he turns back towards me and pulls a gun from his wasteband … I had my baton out, because at that point the level of threat there wasn't enough for me to have anything else."
Shaffer explained to the jury the escalating levels of reasonable force, "soft hand contact, to chemical spray or a tazer, then to baton, and from the baton would come lethal use of force, your handgun."
The officer then stood, mimicking the defendant's alleged actions that day to the jury. "Before I could even get my weapon drawn, he fired at me three times," continued Shaffer. "As he is turning, he is firing."
"When the shots are fired, what is going through your mind," asked Chad Parks. "My kids," replied the officer. "Did you fear for your safety?" "Yes," he answered.
"The first round struck me in my inner thigh, I knew I was hit immediate," Officer Shaffer told the jury. "I told 911 that I was struck, but that I was OK … As I am returning fire, he begins to take cover."
He said he could feel the impact of the bullet as it made a grazing wound across his thigh, but that he didn't try to find a safe location, that he knew he had to press ahead. It was when he came around the vehicle where Williams had taken cover, that the suspect threw away his gun. "He said ok, ok, I give."
Other officers arrived at the scene as Officer Shaffer held the suspect at gunpoint.
Prosecutor Chad Parks played a recording of radio traffic between dispatch and Officer Shaffer from that day. "SHOTS FIRED, SHOTS FIRED," Shaffer's screams visably startled several of the jurors as they rang out from the speakers. "Repeating shots fired, your location," the dispatcher is heard to respond in a calm voice. "I need an ambulance, I'm hit in the leg! But I'm OK, I'm alright," the Officer is heard quickly regaining his composure as he continued toward the shooter.
Parks then played two video clips for the jurors, one recorded from the Monaca Borough Building, and one from CoGo's, both showing the vehicle pursuit that led up to the shooting. In the second video, Officer Shaffer's patrol car is seen striking a man who appeared to be the defendant in the leg.
"Was that your intent at that point in time" asked Parks. "It wasn't intentional," the officer replied.
Officer Shaffer said he was transported by ambulance to Heritage Valley Beaver. "They advised me that they weren't able to stitch it, that I had to let it heal as an open wound."
Shaffer described his injury to the jury. "If you took this pen, and pressed it down on your skin as hard as you could and it left a divot, that's the best way I can describe it."
Several of the jurors grimaced as photos of the officer's injury were projected onto a large screen.
Officer Shaffer said he is still off duty, not because of his physical scars, but because of his psychological wounds. "I did return in October for approximately 3 weeks, 6 shifts … I didn't feel comfortable," he told the jury. "It plays on your mind."
He told jurors that while he usually wears a bullet resistant vest "99% of the time," he didn't have one on during the time of the incident.
Defense attorney Kevin Kindred's cross-examination of Shaffer was short, and largely a rehashing of his testimony on direct. Kindred summarized the events as they unfolded, once again walking Shaffer through that day.
Kindred noted that Officer Shaffer's patrol car was equipped with a video camera, and Shaffer testified he had failed to turn it on when he began the pursuit of the silver neon. The defense attorney also asked a series of questions that re-emphasized the moment when Officer Shaffer struck Williams with his vehicle.
"When he gets back up he's kind of limpy," asked Kindred. "Yes," Shaffer responded. "Is he running slower?", "Yes."
Shaffer also responded to questioning about his gunshot wound. He had only been in the hospital for 45 minutes, no procedures were performed… the gunshot amounted to a deep grazing.
The trial is scheduled to continue tomorrow morning at 9:00am.
Share This Article:
The Latest News: